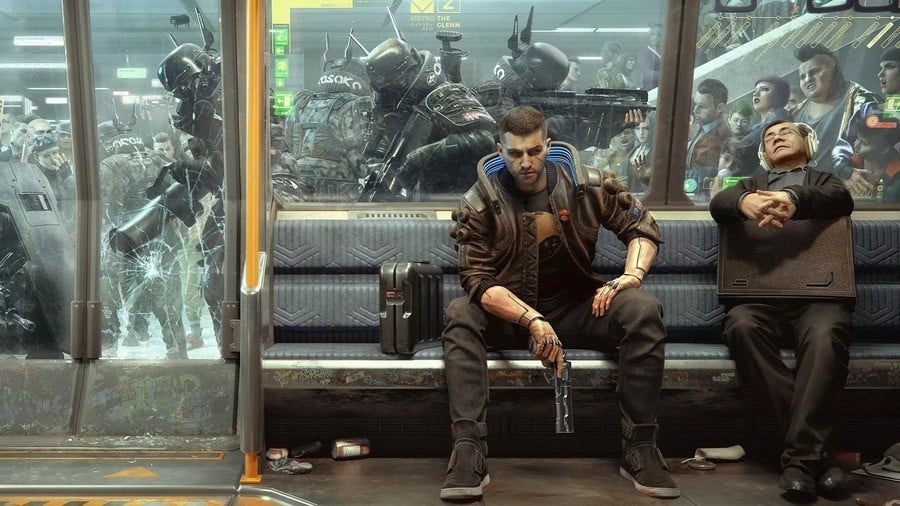 Welcome to the weekend! Many of us will probably be spending a lot of time with the newly released Cyberpunk 2077 over the next few days, but if you're looking for something else, we've got a bunch of new Xbox Game Pass additions, three more Free Play Days titles and a Game Awards Sale to take advantage of.
Here's what we're playing over the next couple of days:
Fraser Gilbert, News Editor
I'm not jumping into the world of Cyberpunk 2077 just yet, so I'm planning to spend most of my weekend with Ubisoft's Immortals Fenyx Rising, which continues to be one of the biggest surprises of 2020 for me. Elsewhere, Forza Horizon 4 also has a new stunt track builder, so I'm definitely eager to check that out as well.
In terms of games from the Xbox One generation, I'm actually having a lot of fun revisiting the Crash Bandicoot N. Sane Trilogy and Spyro Reignited Trilogy at the moment, and with a physical copy of Crash Bandicoot 4: It's About Time also on the way, I'm probably going to be sticking with these franchises for a while.
Have a good weekend, folks!
Daniel Hollis, News Reporter
With news of Watch Dogs: Legion finally receiving a fix for its saving issues, I will be making my leap into the streets of London and getting to work on fixing it up. I've heard mixed things about the game, but I absolutely love Watch Dogs 2, so I'm willing to get a fair shot. If it's pants, then I'll happily jump over to Assassin's Creed: Valhalla and give that a go.
Outside of that, I will be continuing to venture into the absolutely wonderful Dragon Quest XI: Echoes of an Elusive Age - Definitive Edition. The title may be a mouthful, but it's honestly a lovely, massive game that is comforting on the cold winter nights. It's on Game Pass, too, so definitely worth giving a go if you're looking for something jolly!
Have a great weekend!
PJ O'Reilly, Contributing Writer
Hello. This weekend I'm very much still blasting my way through Cyberpunk 2077 for review, which should be with you early doors next week, but I'll also be taking a little time out to jump into Greedfall on Game Pass, a game I've heard nothing but great things about and one I've been meaning to pick up for absolutely ages.
I'm also still having some technical issues upgrading my Xbox One copy of FIFA 21 to the Series X version, so am hoping and crossing my fingers that'll be sorted soon as what I played of the trial seemed ace and I'm really in the mood for some footie action. This does seem like a pretty widespread problem judging by various forums I've perused over the past seven days, however, so lets hope EA gets the finger out and gets it resolved ASAP.
Have a good weekend out there and take care!
Which Xbox games will you be playing this weekend? Let us know in the comments.