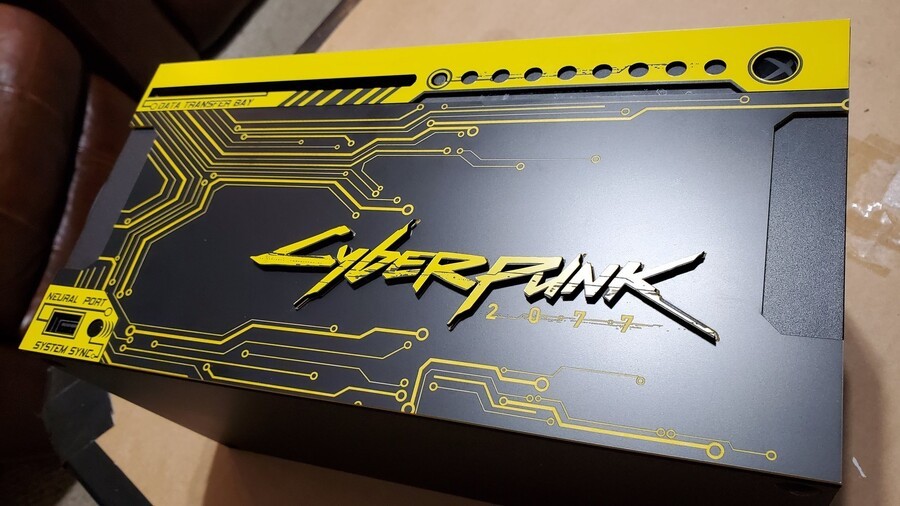 Let's be honest, the basic design of the Xbox Series X isn't particularly exciting, but it does open opportunities for owners to get creative if they have the tools and knowhow to do so.
We came across this stunning custom made Cyberpunk 2077 console made by Twitter user GameReaper187, which really uses the Xbox Series X's design to its full advantage. This Cyberpunk creation has been made through laser cutting and is fully engraved for a truly futuristic look. Even the base has been decorated with a Samurai logo - the name of a rock band residing within the game.
It really embodies the feel of the game through its design and makes us excited for further possibilities for custom Xbox Series X designs, such as the cool Borderlands 3 inspired console designed around Claptrap. It's definitely more aesthetically pleasing than the custom console made by American food chain Bojangles...

What do you think of this custom made Xbox Series X? Let us know in the comments below.
[source twitter.com]