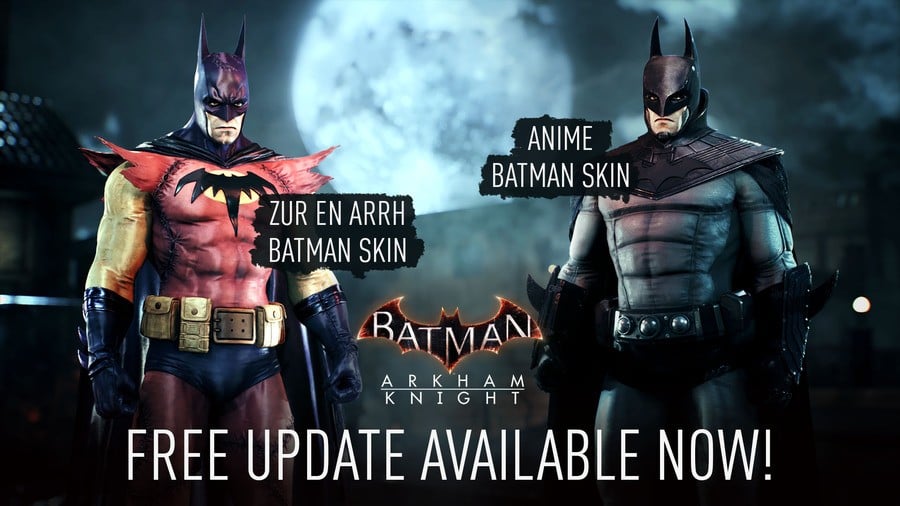 Just in time for the Christmas period, Rocksteady has released the ultimate gift with brand new suits for Batman: Arkham Knight.
As confirmed by the Rocksteady Studios Twitter account, two classic outfits are now available at the request of many fans. The vibrant Zur En Arrh costume from the classic DC comics, and the unique anime Batman skin, which originated from the 2008 Japanese anime, Batman: Gotham Knight. Each are available for free as part of an update.
The outfits were originally available as part of WBPlay, a service which has since been removed. As a result, the outfits have now been gifted for free as a nice holiday present. Isn't that nice?
As expected though, many are already asking for more in the comments, hoping Robert Pattison's suit from The Batman will eventually be added. Who knows? It's possible.
Will you be diving back into Batman: Arkham Knight to try out the new outfits? Let us know in the comments below.

[source twitter.com]