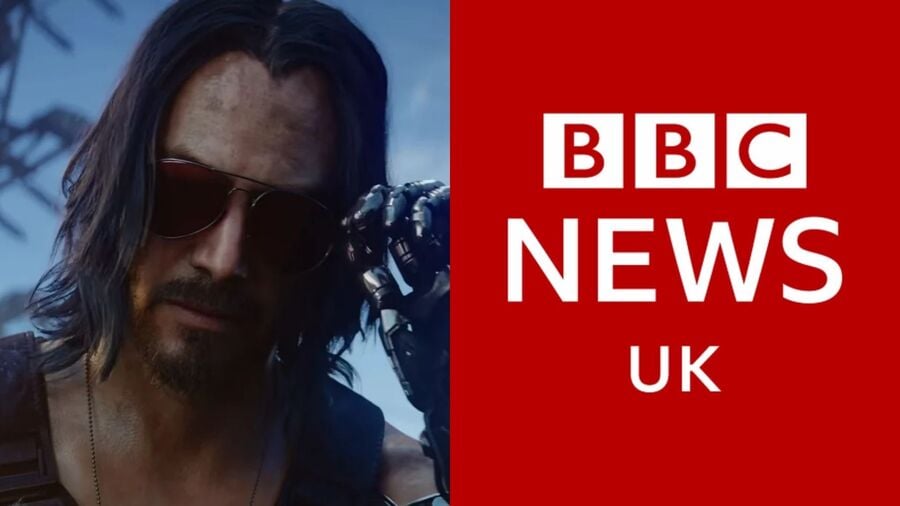 Cyberpunk 2077 has once again been the talk of the week for all the wrong reasons, and it all started with a statement this past Monday where CD Projekt Red apologised for the state of the game on last-gen consoles.
Today, PlayStation's decision to pull the game from its digital store has pushed Cyberpunk 2077 into the spotlight once again, leading to one bemused BBC News anchor giving this very sarcastic report (turn up the volume!):
"...The issues have wiped more than a billion pounds off the value of the game's creator, CD Projekt, which said - rather brilliantly, this is my favourite line of the day - it 'should have paid more attention to making it play better'. Genius. Absolute genius. Brilliant. Brilliant. But anyway, at least you'll get a refund..."
The latest word from CD Projekt Red is that it hasn't been talking with Microsoft about removing Cyberpunk 2077 from the Xbox Store - although it seems possible that could change - and ultimately the company is currently focusing on preparing some major patches to solve various issues with the game in the early part of next year.
What do you make of this? Give us your thoughts on the Cyberpunk 2077 saga down below.