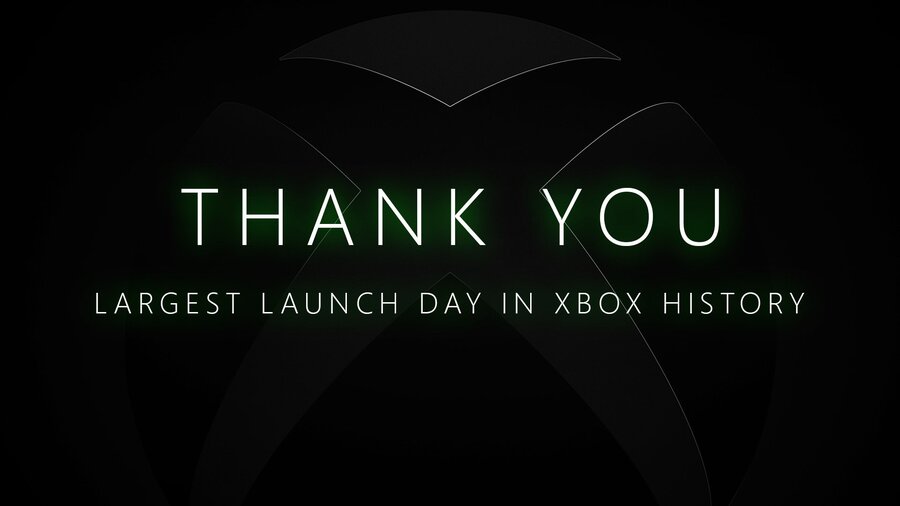 Microsoft has provided a little more insight into the "biggest launch in Xbox history" with the release of the Xbox Series X and Xbox Series S earlier this week, revealing some intriguing early statistics.
The most notable tidbit is that of everyone who purchased an Xbox Series X|S at launch, 70% of those users were either new or existing Xbox Game Pass members. Impressive stuff for the service!
---
"More new consoles sold than any prior generation, with Xbox Series S adding the highest percentage of new players for any Xbox console at launch
More games played, 3,594 in total, spanning four generations, setting a record for the most games ever played during an Xbox console launch
Next gen means more ways to discover and play, 70 percent of Series X|S consoles are attached to new and existing Xbox Game Pass members"
---
In a message to fans, CVP of gaming experiences & platforms Liz Hamren highlighted that Microsoft is working "tirelessly with our partners around the world to bring as many new consoles to as many of you as possible over time", and also thanked early adopters for making the launch "the most successful debut in our history."
"Your early reaction and excitement for the next generation of Xbox has us feeling grateful and energized to continue building the future of gaming with you. On the behalf of Team Xbox: Thank you."
Which of these stats stands out most to you? Let us know down in the comments below.
[source news.xbox.com]