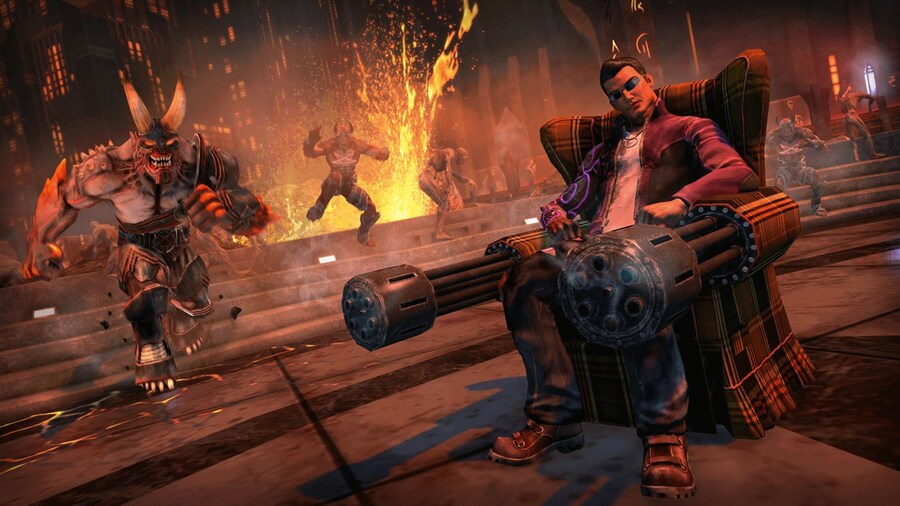 You can now begin downloading the first batch of December 2020's Xbox Live Games With Gold titles (one day early!), which are the Xbox One game The Raven Remastered and Xbox 360 game Saints Row: Gat out of Hell. Both titles are available right now from the Microsoft Store (links at the bottom of the page).
Here's what you can look forward to:
The Raven Remastered (December 1 - 31):
London, 1964. An ancient ruby is stolen from the British Museum. At the crime scene: a raven feather. Is somebody trying to follow in the footsteps of The Raven, the legendary master thief who disappeared years before? Constable Anton Jakob Zellner finds himself in the middle of the kind of murder mystery he so far only knew from reading his favourite crime novels. Nothing is what it seems. Everyone has something to hide. And the Raven is always one step ahead...

---
Saints Row: Gat out of Hell (December 1 - 15):
After the antics of Saints Row IV, many asked what we could do next...the answer? Shoot The Devil in the face. Play as either Johnny Gat or Kinzie Kensington as you tear apart Hell in a quest to save the Bosses' soul. Historical icons, old friends, older enemies, a talking gun, a full length musical number & a whole lot more shenanigans await you in this open-world standalone expansion playground.
---
You can download both games from the following links over at the Microsoft Store:
Will you be downloading either of these games later today? Let us know in the comments.