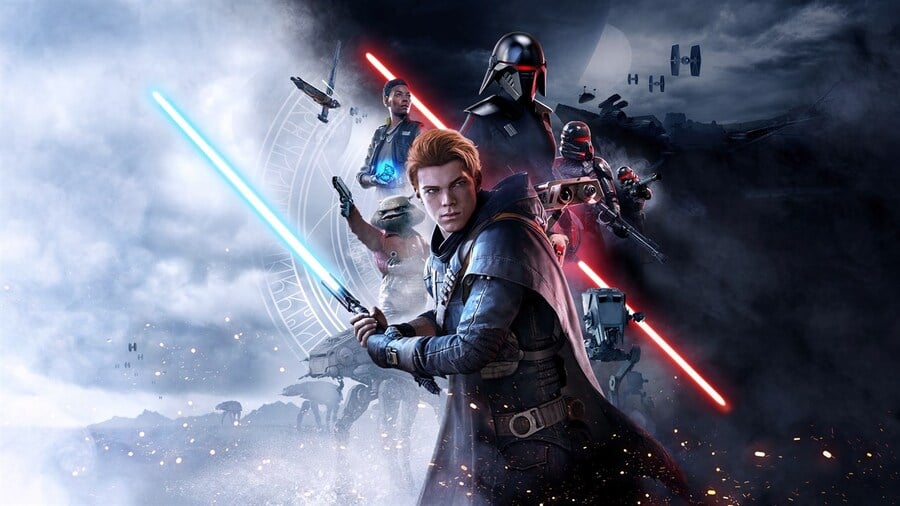 The arrival of EA Play as part of Xbox Game Pass Ultimate on November 10th has been boosted further today with the announcement that Star Wars Jedi: Fallen Order will join the service on the same day.
This means if you're an EA Play member or an Xbox Game Pass Ultimate subscriber, you'll be able to play the entire game at no extra charge on your Xbox One, Xbox Series X or Xbox Series S from next Tuesday.
The game, which released in November 2019, is generally considered to be one of the best Star Wars titles in recent memory, centring around Jedi Padawan Cal Kestis and his effort to rebuild the remnants of the Jedi Order.
This narratively-driven single player game puts you in the role of a Jedi Padawan who narrowly escaped the purge of Order 66 following the events of Episode 3: Revenge of the Sith. On a quest to rebuild the Jedi Order, you must pick up the pieces of your shattered past to complete your training, develop new powerful Force abilities, and master the art of the iconic lightsaber - all while staying one step ahead of the Empire and its deadly Inquisitors.
Excited to see Star Wars Jedi: Fallen Order joining EA Play? Let us know in the comments below.