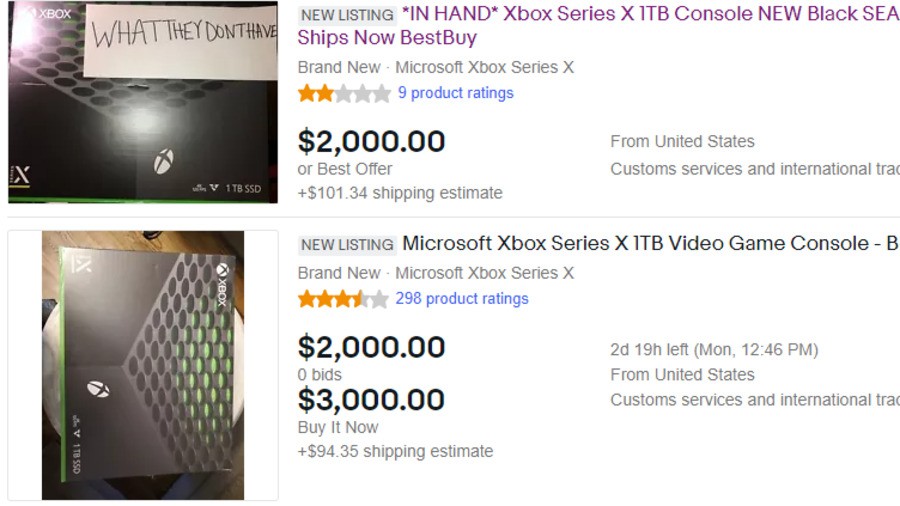 Not long after pre-orders went live for the Xbox Series X|S in September, scalpers began listing their own orders online for around double the retail price in certain regions.
The same crowd is now reportedly back at it again - and this time it wants to pocket even more cash.
According to VGC, a quick search on eBay reveals a large number of Xbox Series X (and PlayStation 5, for that matter) are being sold for close to $1,000 USD on average, and there are quite literally thousands of listings already.
"Xbox Series X returned 4,550 results, ranging in price from almost $650 including shipping to $5,000."
Phil Spencer yesterday said the Xbox Series X|S launch was the largest one in Xbox history, so clearly there is demand for this new system.
In the same tweet, he also noted how Microsoft was working with retail to resupply as quickly as possible.
So if you did miss out on a unit in the first shipment, whatever you do, don't encourage these other practices, as there are more systems on the way.
Were you able to secure an Xbox Series X|S on launch? Tell us down below.
[source videogameschronicle.com]