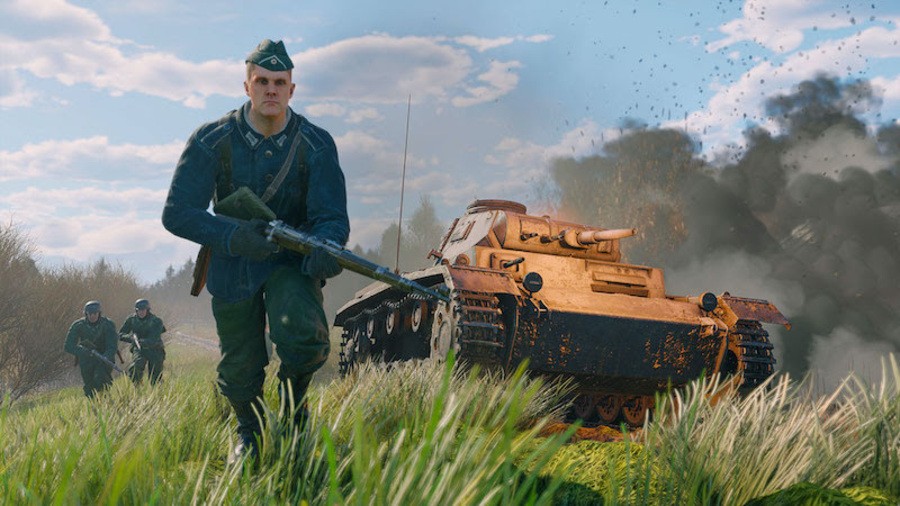 There were a few surprises in the list when Microsoft revealed its Xbox Series X|S launch lineup last week, and one of them was Enlisted, which will actually be a timed console exclusive for the platform.
The game is a a squad-based first person MMO shooter covering key battles from World War II, and will initially be available in Game Preview, with a 'Founder's pack' purchase required to gain access. According to its website, the team is eventually planning to turn the game into a free-to-play title.
In terms of specs, you can look forward to 4K, 60FPS on Xbox Series X and 1440p, 60FPS on Xbox Series S, with both versions also taking advantage of a Proprietary Ray Traced Global Illumination system.
Look out for Enlisted as part of the Xbox Series X|S launch lineup on November 10th.
Battles in Enlisted take place both on the ground and in the air, while players assume the roles of an infantry squad or a tank crew commander or an aircraft pilot. Each squad consists of several soldiers that can be trained, equipped with new gear and weapons and taken into battle. It's possible to freely switch between them and stay in the most interesting point of the battle even when some of the soldiers in the squad have already fallen.
Will you be joining the fight on launch day? Let us know in the comments below.