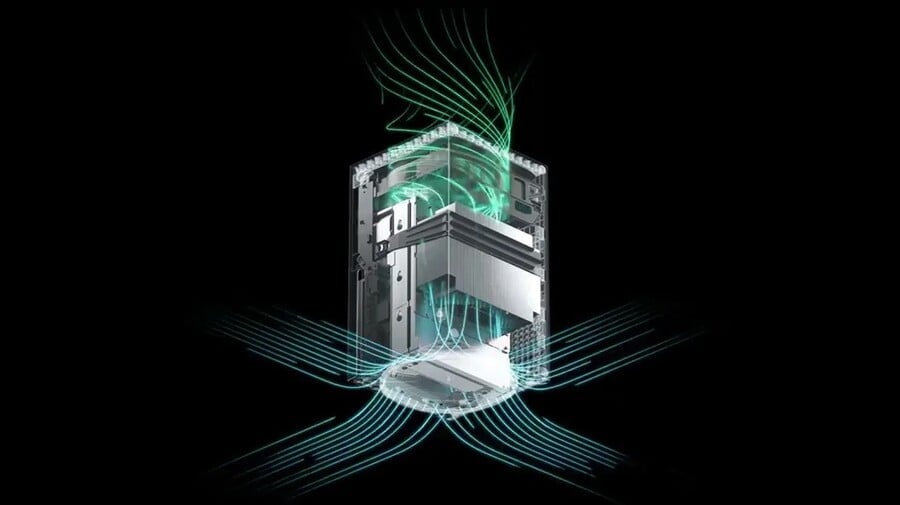 The talk of the day on social media relating to Xbox has been how much heat the console gives off, with a report from Jeux Video sparking it off by saying the system can get 'hot like a fireplace' (translated by VGC).
"The Series X is hot, like really hot! It doesn't make any noise, but damn it's hot! The console is emitting heat like crazy. It's almost like a fireplace shaft. You can heat up your flat with it."
Giant Bomb's Jeff Bakalar also made similar comments, claiming "the entire thing is a little toasty" even in standby mode, producing a fair bit of concern. However, other journalists and influencers with Xbox Series X consoles have since responded to the worry, suggesting it does run fairly warm, but there's nothing to panic about.
As many commenters have pointed out, the Xbox Series X is expected to give off a fair bit of heat due to how the cooling system works, so it doesn't seem out of the ordinary for it to run fairly warm.
We'll definitely keep an eye on how this story develops though, and if we get any reports suggesting it's running hotter than expected, we'll update this accordingly. Let's hope we don't have to do that.
How much heat do you expect the Series X to produce? Give us your thoughts below.
[source twitch.tv, via videogameschronicle.com]