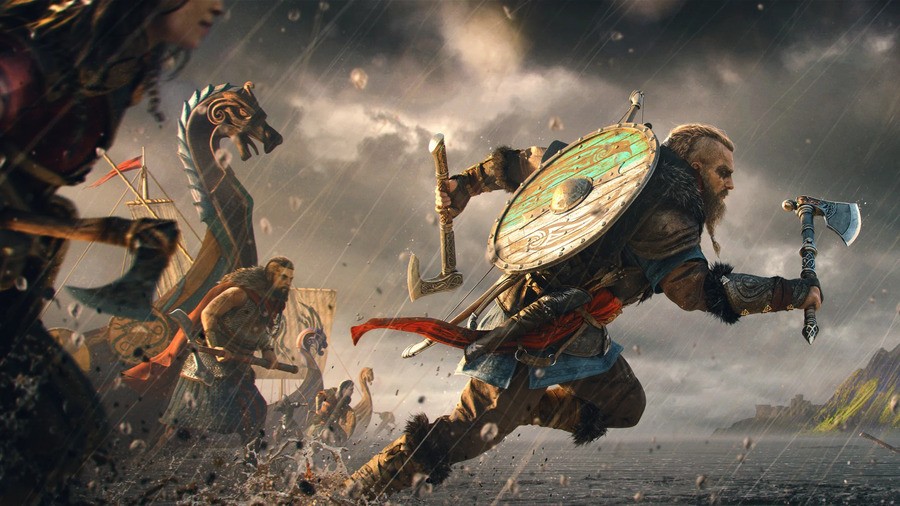 Ubisoft has today unveiled a full next-gen rundown for its upcoming titles on Xbox Series X, providing performance details in terms of resolution, frame rate and other visual/audio enhancements.
To kick things off, Assassin's Creed Valhalla, Immortals Fenyx Rising, Far Cry 6 and Riders Republic are all confirmed to run at 4K, 60 frames per-second on Xbox Series X, while the updated For Honor will also be getting a 60FPS boost in early December for its upcoming season.
Meanwhile, Rainbow Six Siege will providing the option to play at 4K, 120FPS as previously revealed, while Watch Dogs: Legion will reportedly run at 4K, 30FPS, but with hardware accelerated raytracing bringing "a never seen before level of realism to an urban playground."
Naturally, all of these titles will take advantage of faster loading speeds, and Immortals Fenyx Rising is also advertised as using Dolby Atmos and spatial audio technology on the next-gen system.
All of the aforementioned next-gen games leverage Smart Delivery as well, meaning if you buy the Xbox One copy now, you'll get a free upgrade to the Xbox Series X|S version whenever you decide to purchase your new console.
Happy with all of this? Give us your thoughts in the comments below.
[source news.ubisoft.com]