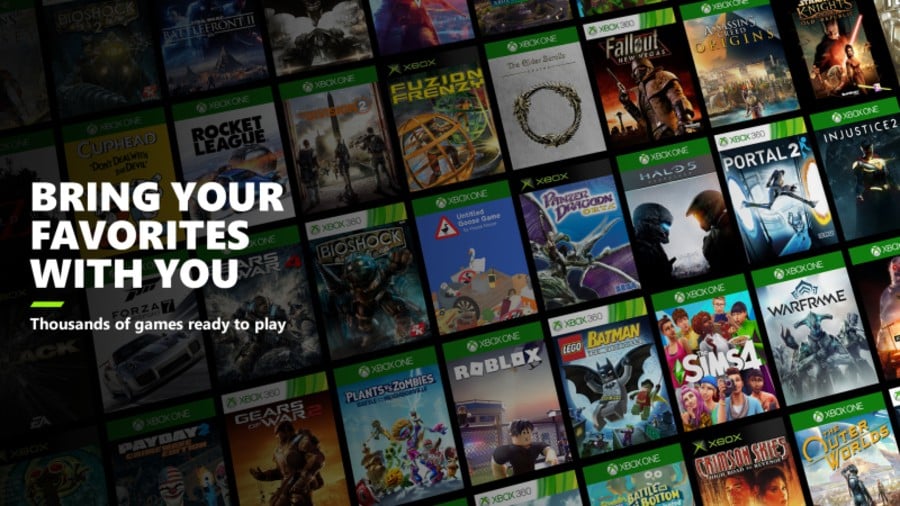 Microsoft provided some more details yesterday on the effort it's putting into backwards compatibility on the Xbox Series X and Xbox Series S, confirming that by the time the two consoles launch on November 10th, it will have spent "well over 500,000 hours" testing gameplay across the entire Xbox backwards compatible catalogue.
It's doing this to "ensure your experience is the best possible, no matter which game is your favorite," and is part of a "continued promise" to preserve those classic Xbox titles for the next generation.
"Preserving the games of our past is fundamental to our DNA at Xbox and our continued promise to you. Backward compatibility lets you experience your cherished gaming memories again and in new ways. Your favorite games retain everything the original developer intended, while experiencing enhancements and exciting new features. There's no need to look back, because your games are ready to move forward with you to the next generation of Xbox."
As previously confirmed by Xbox boss Phil Spencer, the company is intending for all non-Kinect Xbox One games to work on Xbox Series X|S from the day of launch (that's around 2500 games!), while over 600 original Xbox and Xbox 360 titles will also be playable on the console, just as they are on Xbox One.
There will also be plenty of benefits, including faster load times, games running at their peak performance, and tech such as Auto HDR and 16x anisotropic filtering being applied to many titles. Microsoft is also planning to selectively double frame rates for certain backwards compatible games, such as Fallout 4.
How often are you planning to make use of backwards compatibility on Xbox Series X|S? Let us know below.