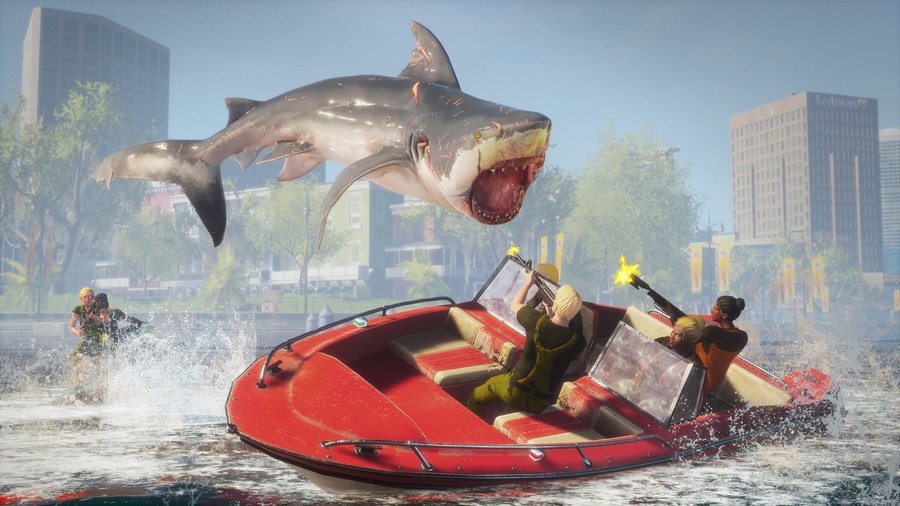 Tripwire Interactive's 'ShaRkPG' Maneater proved highly popular when it chomped its way to Xbox One back in May, and it's one of the titles that will be getting a day one Xbox Series X|S enhancement on November 10th.
In preparation, product director David Amata has been talking about the process of optimising the game with Xbox Wire, highlighting the speed of the SSD as the most exciting aspect of bringing Maneater to next-gen.
"The speed of the SSD inside the Xbox Series X cannot be understated. It has allowed us the freedom to make the world of Maneater even more visually impressive, helped us cut down on load times, and even helped to increase the draw distance."
Amata went on to detail Maneater's ray tracing integration, described as adding "a level of detail and information that transforms the lighting into something much more vibrant and realistic", as well as confirming that the game runs at a smooth 60 FPS on console with 4K and higher fidelity assets.
And when asked about what the Xbox Series X|S enables in current or future projects that couldn't have been achieved on Xbox One, Amata highlighted that the two systems have "raised the bar" for development.
"The sheer power and capability of this new generation has raised the bar on our limitations with consoles. A lot of times we have to sacrifice some amazing ideas for our games because they simply can't be implemented with the current gen hardware. Now, more than ever, we're extremely excited to start fully realizing our vision for what's coming next from Tripwire."
Will you be taking a bite out of Maneater on Xbox Series X|S? Let us know down below.