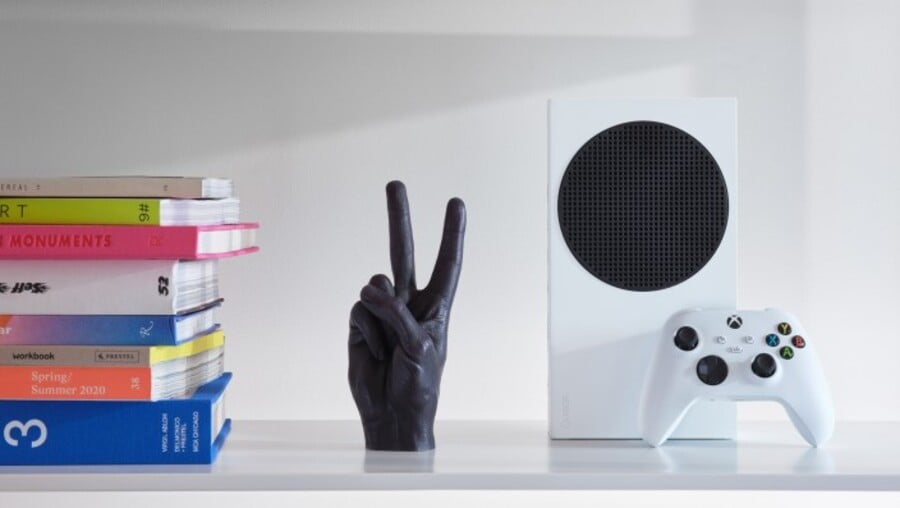 Microsoft has provided more insight into the aesthetic of the Xbox Series X|S, explaining that the overall goal is for the two consoles to "seamlessly fit in to the modern lives and living rooms of Xbox fans around the world."
The company says the Xbox Series X|S were "designed to fit in anyone's home; they are architectural in nature, have personality and a visual appearance that the team believes will stand up over time."
You'll find the massive rundown on the two consoles over at Xbox Wire, but here are some highlights:
Microsoft began showing prototypes to customers back in September 2017
Both the Xbox Series X and Xbox Series S can be used vertically or horizontally
The Xbox Series S is 40% smaller than the Xbox One S
As little as 8" shelf space is needed for the Xbox Series S, including the power and HDMI cables
The shallow depth of Xbox Series X makes it easier to access cables in the back
Both consoles have specially etched, rather than spark-eroded textures
Here's what Director of Design Carl Ledbetter had to say about the concept for both systems:
"We want to build products that people will keep in their homes for years; by creating a silhouette that is quiet overall and surface finish that looks and feels friendlier than most consumer electronics, we believe the device has permission to be in living rooms and other parts of a home without feeling foreign and obtrusive."

"As designers we want to create products with visual impact, but realize that gamers buy an Xbox to play games, not just to look at; we don't want the console to distract from that experience."
What do you think of the designs for the Xbox Series X and Xbox Series S? Let us know below.
[source news.xbox.com]