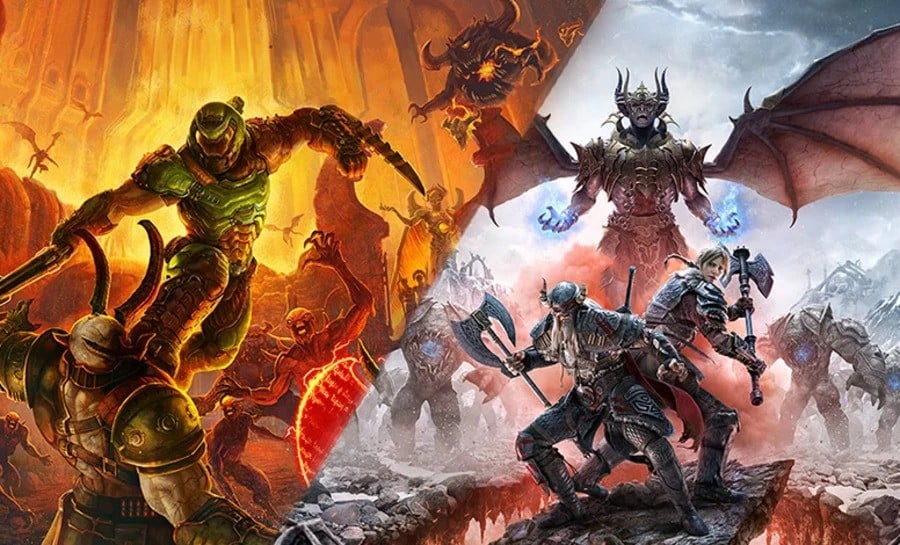 We've been treated to all sorts of big news in the world of Xbox this week, but none bigger than Microsoft's acquisition of ZeniMax Media, parent company of Bethesda Softworks for a cool $7.5 billion.
As a result, Bethesda will be bringing its "iconic franchises" to Xbox Game Pass beginning with DOOM Eternal on October 1st, but what lies ahead for the future of the studio? With major titles such as Starfield and The Elder Scrolls VI in the works, are those games now going to become exclusive to Xbox?
We don't have a definitive answer on that yet. Xbox boss Phil Spencer has repeatedly stated that decisions like these will be made on a "case-by-case basis", although he did recently note to Yahoo Finance that the Xbox community should feel the acquisition is a "huge investment in the experiences they are going to have in the Xbox ecosystem", and he wants that ecosystem to "absolutely be the best place to play, and we think game availability is absolutely part of that."
So, what do you think? Are Starfield and The Elder Scrolls VI going to become exclusive to the Xbox platform? What about games that are even further out? Give us your thoughts in the poll and comments below.