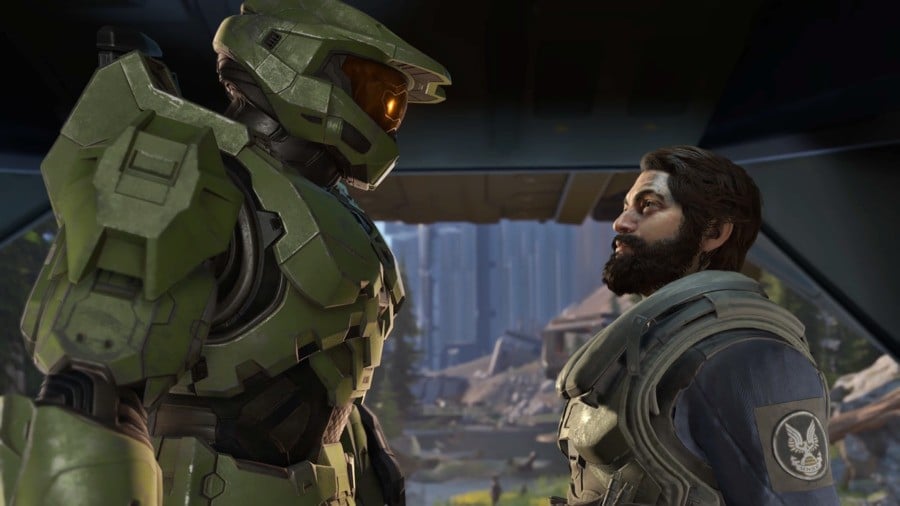 Phil Spencer has made it quite clear at this point that Halo Infinite will be shipping with the Xbox Series X this holiday season. To ensure the Master Chief arrives on time, 343 Industries has called on the assistance of various developers outside of Microsoft. One happens to be Sperasoft, which specialises in co-development and has been supporting the biggest video game companies for over 16 years now.
According to an official PR, Sperasoft is contributing to Halo Infinite's content across "multiple development mandates, developing components of the game and experience" while working closely with its new partners at 343.
"It's an honor to contribute to the most famous FPS series in the world and to support the next generation of the Halo franchise" – said Denis Larkin, Chief Commercial Officer at Sperasoft – "Our development teams are thrilled with our 343 Industries collaboration on the anticipated upcoming release: Halo Infinite".
Sperasoft is headquartered in Silicon Valley, has four offices around the world and over 600 staff. It's previously worked on titles like Call of Duty: Black Ops 4, Rainbow Six Siege, Star Wars: Battlefront, The Outer Worlds, and more recently, Saints Row: The Third Remastered.
While the timing of this press release might seem a bit odd considering the recent concerns raised about the graphics in the Halo Infinite campaign, as noted by Windows Central, this studio has been involved with the development of the upcoming Halo title since "at least" 2019. One other external developer that revealed it was helping out with Halo Infinite was Skybox Labs back in 2018.
What are your thoughts about Sperasoft collaborating with 343 on Halo Infinite? Tell us down below.
[source sperasoft.com]