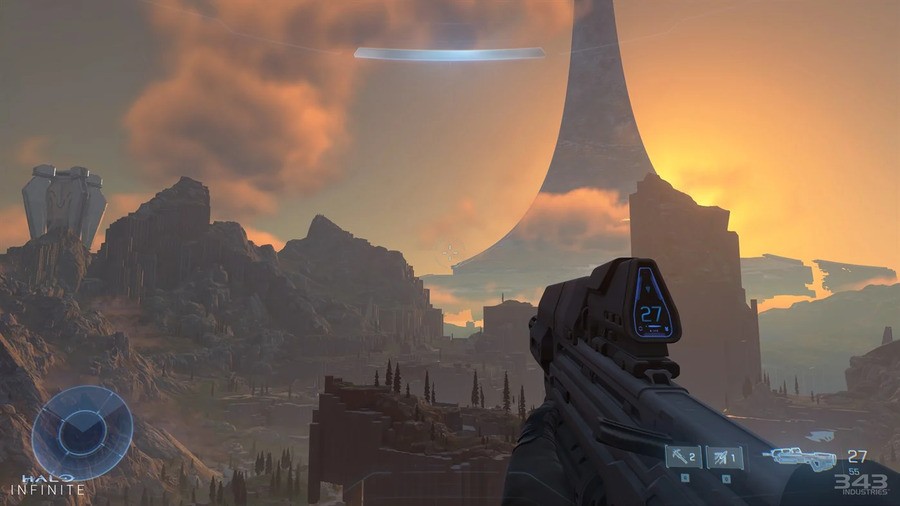 These Halo Infinite rumours are coming thick and fast at the moment, and the latest arrives courtesy of mod-verified ResetEra user Sponger, who suggests that the Xbox One version of the game could ultimately be dropped.
According to Sponger, who has reportedly leaked accurate details on first-party Xbox games in the past (thanks VGC), Halo Infinite is having considerable issues running on the base Xbox One hardware:
"[The] current version of Halo Infinite on Xbox One S is nowhere near 1080p (even lower than 900p) and is having serious asset loading issues (much worse that you have seen on PC demo).

Idea is to change at the engine level how assets load, make RT as default (improve/"unlock" some assets), improve geometry, post-processing and add more CPU bound interactivity."
Sponger also goes on to say that even the idea of postponing the game to early 2022 is on the table, explaining that developer 343 is "convinced that they need to make the best Halo game ever."
Despite this, not everyone appears to be convinced by Sponger's claims. Bloomberg reporter Jason Schreier seemingly commented on the rumour by saying there's "lots of made-up nonsense going around about Halo Infinite these days," and later noted that "usually problems are way more complex than they appear to be, and that looking for easy narratives like 'it's the Xbox One version' or 'too much outsourcing' is way too tempting but rarely correct."
What do you make of this rumour? Do you believe it? Share your thoughts in the comments.
[source resetera.com, via videogameschronicle.com]