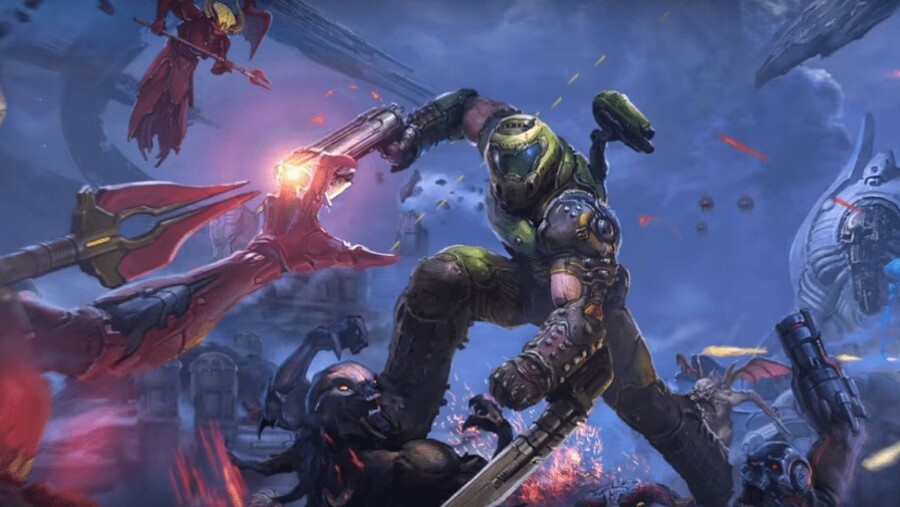 The first major story expansion for DOOM Eternal arrives on October 20th for Xbox One in the form of The Ancient Gods: Part One, and according to developer id Software, you won't actually need to own DOOM Eternal to play it.
In an interview with PCGamesN, executive producer Marty Stratton subtly dropped the information while talking about player statistics, and explained it as "kind of a unique thing we're doing":
"When we look at how many people have played through the game we have a large percentage – higher than 2016 – that have completed it, so you're always looking at that and seeing how far players make it through your game. It's important as we want the DLC to reach as many people as possible. In fact, you don't even need to own Doom Eternal to buy the DLC and play it."
The Ancient Gods: Part One will reportedly be available standalone for $19.99 when it launches, or you can pick up the DOOM Eternal Year One Pass which includes the DLC, along with the second expansion when it eventually releases for a price of £24.99 / $29.99 - although we believe the Season Pass still requires the base game (at least for now).
Pleased about this news? Looking forward to The Ancient Gods: Part One? Let us know below.