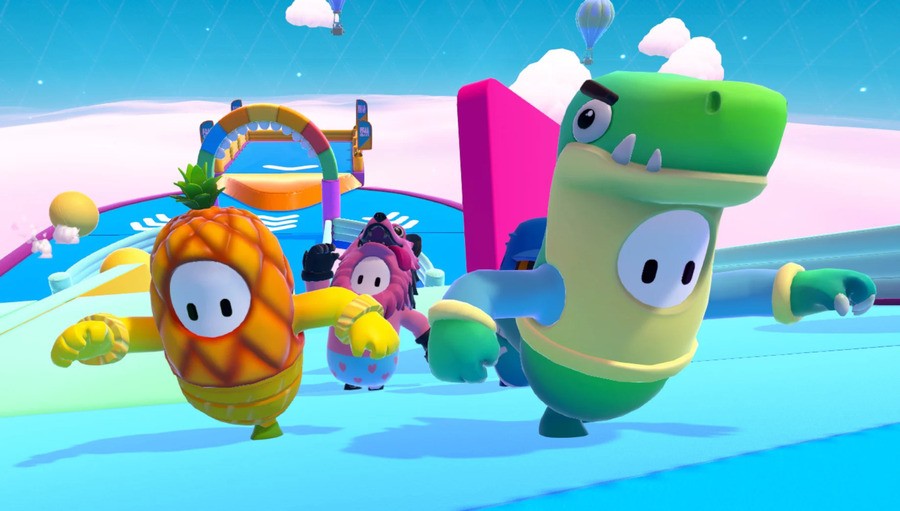 Ever since Fall Guys made its very successful debut on PC and PS4 earlier this month, there's been a lot of discussion within the Xbox community as to whether the game will ever make its way to Xbox One and/or Xbox Series X.
While that seems like a very high possibility, it apparently won't be happening any time soon. In a recent stream hosted by Gary Whitta, lead game designer Joe Walsh simply suggested "maybe one day" when asked about the game coming to Xbox (and Nintendo Switch), and later elaborated on this a little further:
"Right now our real focus is on making the PlayStation and PC games as good as they possibly can be. We really have to build trust with the community now and make sure they believe that we can support this game and make it really good.

So it's our job now to be like, hey community - we know what you want and we're listening and we're working as hard as we can to try and fix it, and for us to just say, 'now we're going to just focus on bringing it to more platforms', it's not the right thing to do at this point in development.
That will make us more money, but that's not what we want to do right now. The focus is on building that relationship with the community."
It wasn't mentioned whether Fall Guys has a timed exclusive deal with PlayStation as well (which seems likely), restricting its ability to be released on other console platforms for the time being anyway.
So ultimately, it could be a while before we get to join in the Fall Guys fun on Xbox, but the positive is that it sounds like it'll be a very polished and feature-filled game by the time it arrives on our platform.
Would you like to see Fall Guys on Xbox eventually? Let us know your thoughts in the comments.
[source youtube.com]