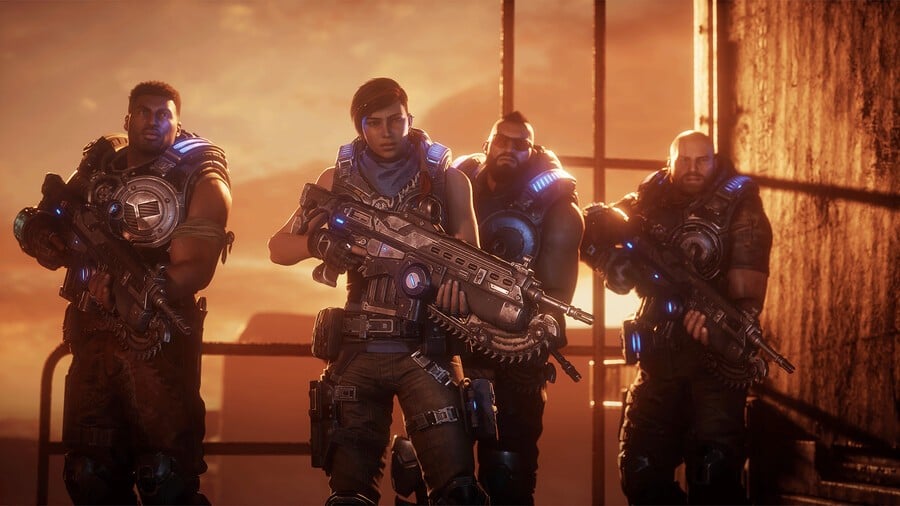 It's the calm before the storm! Ahead of next week's Xbox Summer Game Fest Demo Event and Xbox Games Showcase, there's still lots to discover on Xbox One this weekend including some recent Xbox Game Pass releases, three Free Play Days downloads, and the current Xbox sale which features over 300 games, bundles and add-ons. Here's what we're playing over the next couple of days:
Fraser Gilbert, News Editor
This weekend might be a bit of a quiet one for me (lots of preparation to do ahead of next week's Xbox Games Showcase!), but I'm hoping to spend a bit of time with adventure puzzler RiME. I've really enjoyed what I've played of it in the past, and with the game set to be removed from Xbox Game Pass on July 31st, I've got the perfect excuse to spend some quality hours with it.
I'm also really in the mood to play Gears 5. We received more information on the Xbox Series X version of the game earlier this week which sounds fantastic, and I'd like to check out its recent Operation 4: Brothers in Arms update as well. I've never been great at Gears, but I love it all the same! Have a good weekend, folks.
Liam Doolan, News Reporter
This weekend I'm hitting up Halo: The Master Chief Collection (again). As Halo 3 is now available on PC, I'm using it as an excuse to return to the game's campaign on Xbox One. Last night I sped through the first two missions, so I'm hoping to continue this over the next few days. I also want to try out the new jetpack skull that's been added in the most recent update. If I manage to finish the fight in the third game, I think I might revisit the campaign in the first and second Halo. With the big Halo Infinite gameplay reveal just around the corner, could there be a better time?
If I get any extra time this weekend, I intend to spend it with Forager and Mount & Blade: Warband - the latest releases for Xbox Game Pass. I'd highly recommend trying them out if you do have a subscription, as they're both fun games. Ready up, soldier!
Which Xbox games will you be playing this weekend? Let us know in the comments.