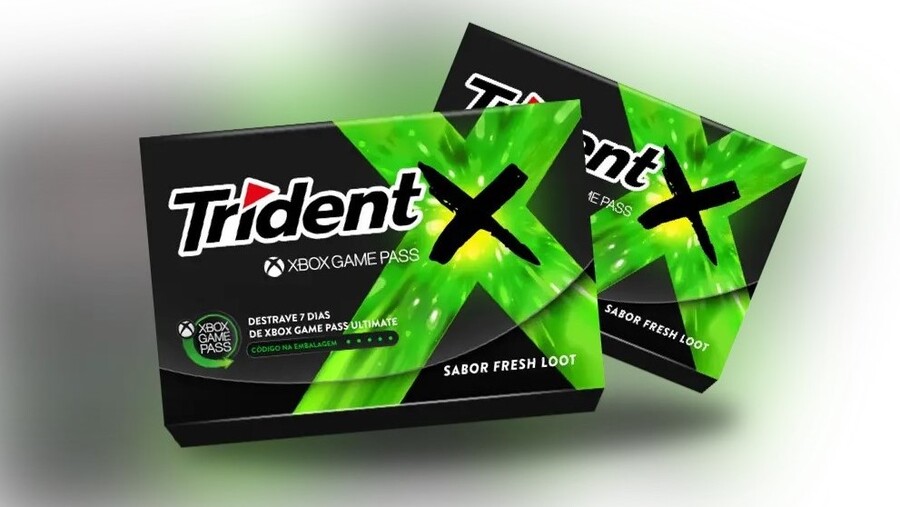 Here's a random story we first spotted on Reddit! In Brazil, chewing gum maker Trident has partnered with Microsoft to offer Xbox Game Pass to those who purchase Trident X Fresh Loot gum.
You can see the snazzy packaging above, which comes with seven days of free Xbox Game Pass with no strings attached, and even better - it's the Ultimate version, which includes Xbox Gold membership as well.
But in case you're wondering - no, you can't just keep buying gum to increase your subscription! The offer is limited to two promotional codes per-account, meaning players are forced to top up their accounts before long.
Still, it's interesting to see, and wouldn't be surprised to see this sort of thing make its way to the rest of the world to coincide with the launch of the Xbox Series X.
What do you make of this story? Do you live in Brazil and have taken advantage of this offer? Let us know below.
[source translate.google.co.uk, via reddit.com]