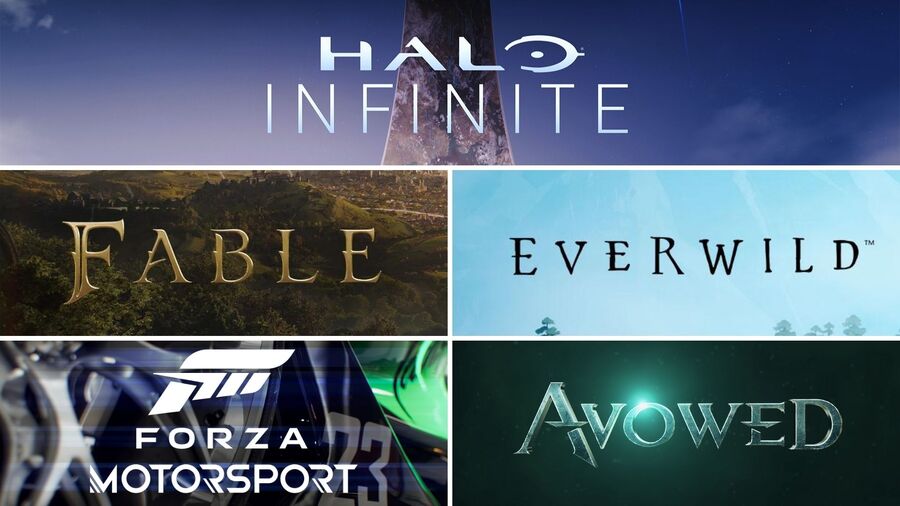 It's time for another Pick One! This week, we're naturally focusing on this past Thursday's Xbox Games Showcase, which gave us a look at a whole bunch of upcoming Xbox Series X titles, including gameplay for Halo Infinite.
We've picked out five of the games that featured in the event, and while many have only been teased for now, we want to know which of them you're personally most excited for at this point.
Remember, you can only pick one!
Let's take a look at what we're working with:
Avowed
Obsidian announced its new first-person RPG Avowed as part of the Xbox Games Showcase event, which will be set in the fantasy world of Eora - the same world inhabited by the developer's Pillars of Eternity series. There's very little information on this one for now, but we're getting some serious Skyrim vibes...
Everwild
Rare finally showed off a bit more of its highly-anticipated new IP Everwild during the Xbox Games Showcase, but ultimately, we still don't really know what it is. The developer says that "unique and unforgettable experiences await in a natural and magical world." Tell us more, Rare!
Fable
We'd be very surprised if you haven't stumbled across this one yet - Microsoft officially announced a new entry in the Fable series during the Xbox Games Showcase! Again, there's just a teaser and very little information to go on for now, but come on... it's Fable! That's enough to get many hearts racing.
Forza Motorsport
It looks like the next Forza Motorsport for Xbox Series X is still some way off yet, as it only received a small teaser as part of the Xbox Games Showcase. We're anticipating it to be a visual showcase when it releases though, and if you're a simulation racing fan, it arguably doesn't get any better than this series.
Halo Infinite
After days, weeks and months of anticipation, 343 Industries finally dropped some official gameplay of Halo Infinite on us at the Xbox Games Showcase. There's no doubt Halo Infinite is Microsoft's big launch title for the Xbox Series X, and we can't wait to suit up as Master Chief once again when it releases later this year.
Let us know which of these Xbox Series X games you're most excited for below.