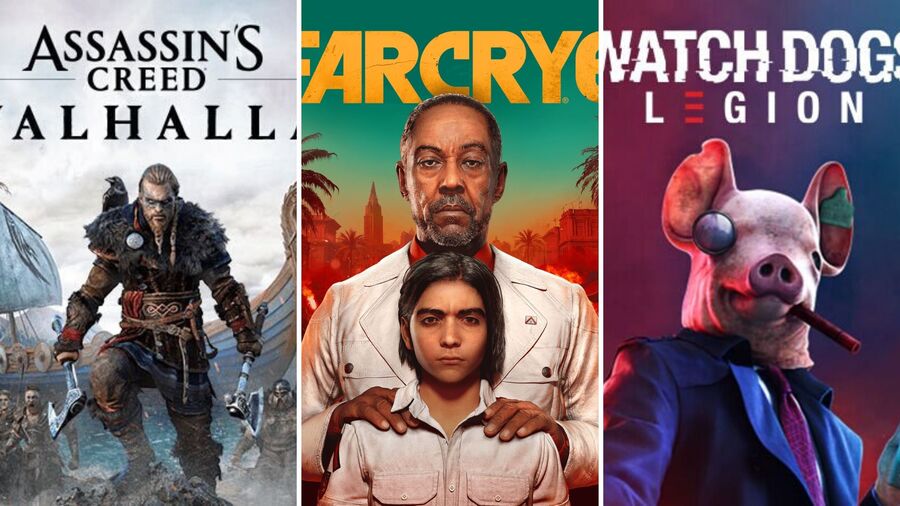 Pick One on a Monday? What madness is this?! Well, with Ubisoft Forward taking place last night, we thought we'd pick out three upcoming Xbox One/Series X games that received release dates during the event to see which you're most interested in at this point. Remember, you can only pick one!
Let's take a look at what we're working with:
"In Assassin's Creed Valhalla, become Eivor, a legendary Viking raider on a quest for glory. Explore a dynamic and beautiful open world set against the brutal backdrop of England's Dark Ages. Raid your enemies, grow your settlement, and build your political power in the quest to earn a place among the gods in Valhalla."
"Welcome to Yara, a tropical paradise frozen in time. Far Cry 6 thrusts players into the adrenaline-filled world of a modern-day guerrilla revolution. As dictator of Yara, Anton Castillo is intent on restoring his nation back to its former glory by any means, with his son, Diego, following in his bloody footsteps. Become a guerrilla fighter and burn their regime to the ground."
"Build a resistance from anyone in the world as you fight to take back a near-future London facing its downfall. Experience a never-before-seen gameplay innovation that allows you to recruit and play any character. Everyone has a unique skill to help your team."
Let us know which of these Ubisoft games you're most excited for below.