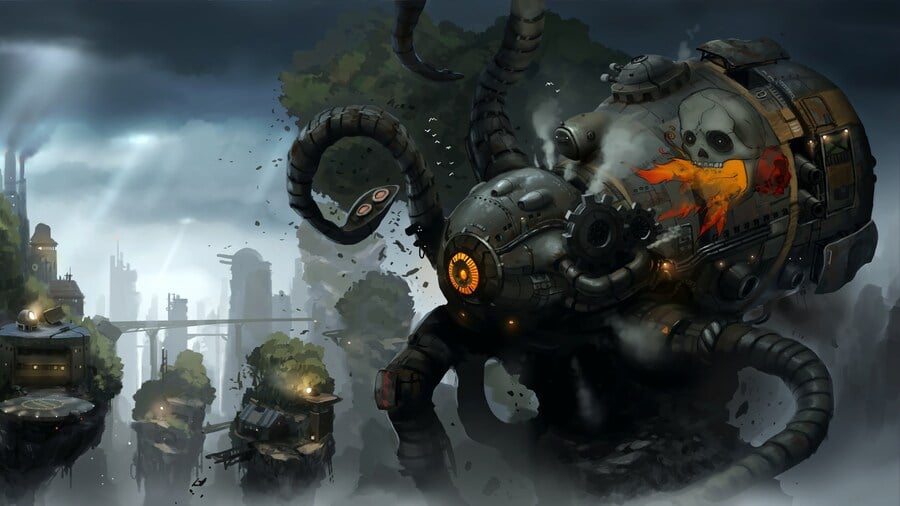 You can now begin downloading the second batch of June 2020's Xbox Live Games With Gold titles (one day early!), which are the Xbox One game Coffee Talk and Xbox 360 game Sine Mora. Both titles are available right now from the Microsoft Store (links at the bottom of the page).
Here's what you can look forward to:
---
Coffee Talk (June 16 - July 15): This coffee brewing and heart-to-heart talking simulator was released earlier this year for Xbox One by Indonesian indie studio Toge Productions.
Coffee Talk is a game about listening to people's problems and helping them by serving up a warm drink out of the ingredients you have in stock. It is a game that depicts lives as humanly as possible, while having a cast that is more than just humans.
---
Sine Mora (June 16 - 30): This is a 2.5D shoot 'em up that was first released via Xbox Live Arcade in 2012, and debuted to excellent reviews. Here's how Microsoft describes it:
SINE MORA is a horizontal shoot'em up that provides a unique take on challenge, where time is the ultimate factor. Mixing classic shooter sensibilities with contemporary presentation, SINE MORA is a gorgeous shmup that offers a Story Mode that weaves an over-the-top tale and an Arcade Mode that provides deep, satisfying gameplay to challenge fans of the genre.
---
You can download both games from the following links over at the Microsoft Store:
Will you be downloading either of these games later today? Let us know in the comments.