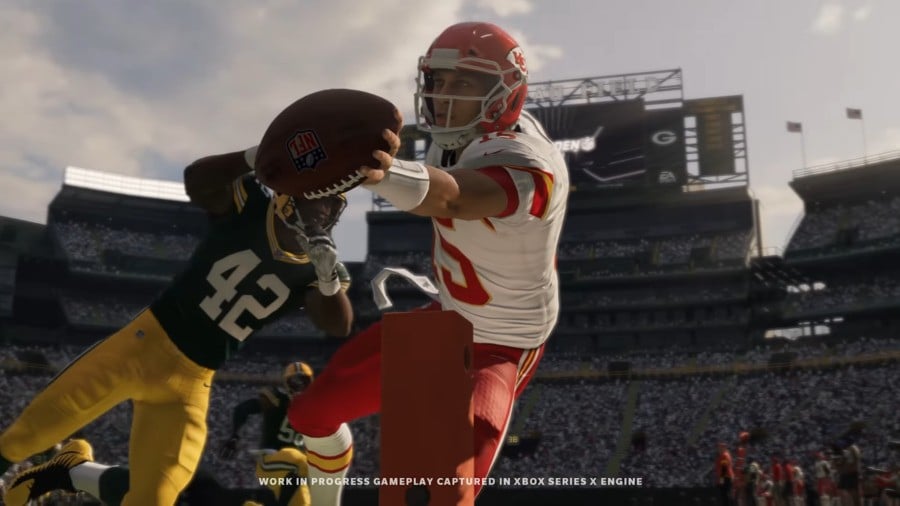 Following the reveal of Madden NFL 21 during May's Inside Xbox broadcast, EA confirmed that Xbox One versions of the game would be upgraded to the Xbox Series X version for free until March 31, 2021. Now, the company has revealed that it has extended the offer until the release of Madden NFL 22.
The program EA is using is called "Next Level", and will now ensure that players who buy the Xbox One game before December 31, 2020 will get a free next-gen upgrade throughout the entire Madden 21 season.
"During our recent Inside Xbox announce, we included some dates limiting this Dual Entitlement approach. Having listened to our players response we're extending the offer all the way through our Madden 21 season up to the release of Madden NFL 22, so players can upgrade to Madden NFL 21 on Xbox Series X whenever they first purchase their new console within that period."
EA had planned to unveil a first look at Madden NFL 21 earlier this week before the event was postponed indefinitely. The company hasn't revealed a new date as of yet, but there's a good chance we may learn more at the upcoming EA Play Live 2020 event on June 18th.
Are you pleased EA is extending the Next Level offer? Let us know your thoughts in the comments.
[source ea.com]