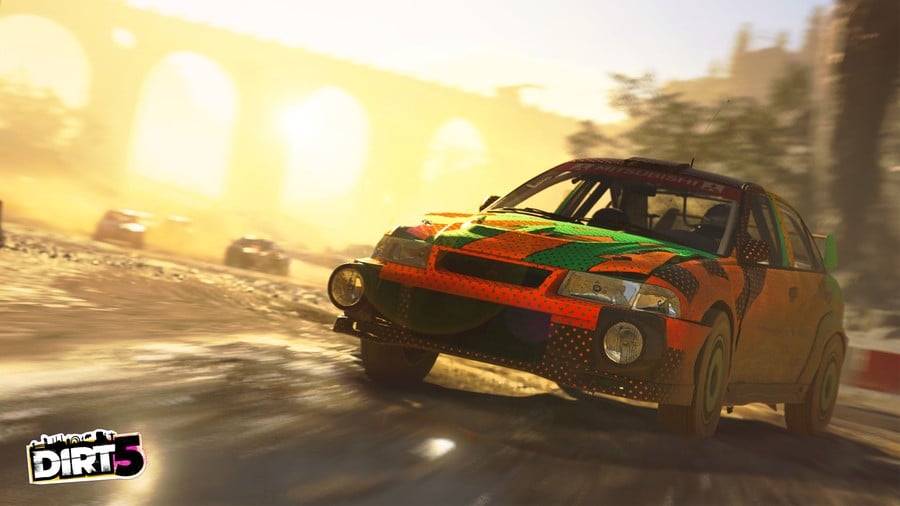 Codemasters has unveiled a new Career mode deep dive for upcoming Xbox One and Xbox Series X game Dirt 5, discussing its narrative, split-screen feature and more.
In the story, it says you'll be focused on "standing out above the rest," with popular voice actors Troy Baker and Nolan North playing the roles of two main characters in the "deep, narrative-driven mode." it will be split into five chapters, each with multiple paths, spanning 130 events across nine different race types. You'll also be able to "represent the world's biggest brands" via sponsors, which will feature special objectives and bonuses.
And here's the best bit - Career mode can be played by up to four players in split-screen, with the highest finishing position of any player being counted, potentially allowing you to earn more rewards by teaming up. You don't have to start a new game either, as your friends will be able to drop in and out of your Career at will.
Dirt 5 is officially coming to Xbox consoles "from October," including Xbox Series X. The game will feature 4K resolution and 60fps on Microsoft's next-gen system, as well as a special 120fps mode for those who want the boost in frame rate. It will also be leveraging the Xbox Smart Delivery feature for free next-gen upgrades.
Are you looking forward to Dirt 5 to Xbox One and/or Xbox Series X? Share your thoughts below.
[source blog.codemasters.com]