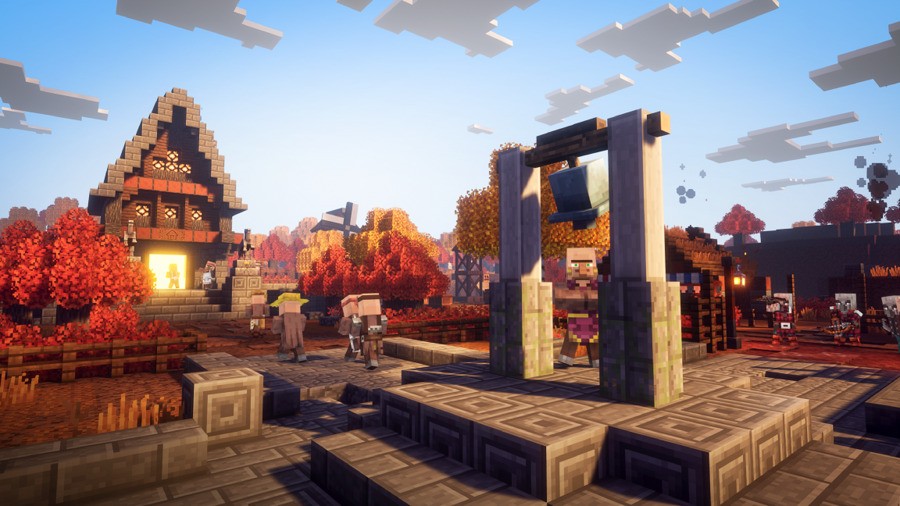 Here we go again! This weekend is packed with another bunch of excellent Xbox offerings, including three Xbox Live Free Play Days titles, over 150 deals available as part of this week's Xbox Live sale, and a major new Xbox Game Pass title in the form of Minecraft Dungeons. Here's what we're playing over the next couple of days:
Fraser Gilbert, News Editor
I haven't had much time to play anything this week, so I'm really looking forward to putting some time into new Xbox Game Pass addition Minecraft Dungeons over the next few days. I'm not the biggest Minecraft fan in general, but I've enjoyed what I've played of this one so far.
Another Xbox Game Pass title I'm eager to check out this weekend is RiME. I started playing it very briefly earlier this week for our Xbox Game Pass Quests guide, and I was surprised just how engrossed I quickly became with its chilled vibe and striking art style. I love it when Xbox Game Pass uncovers some gems!
Liam Doolan, News Reporter
I've been chipping away at Minecraft: Dungeons since it was released earlier this week, so this weekend I guess I'll be continuing my dungeon-crawling adventures. After an entire playthrough from start to finish - I'm definitely keen to jump back in and grind for more loot on a higher difficulty with some friends.
Apart from this, I'll also be revisiting Mortal Kombat 11 to try out the new Aftermath DLC. As expensive as it is, I'm eager to find out what happens after the abrupt ending in the base game's story mode. That's likely it for me over the next few days - have fun everyone!
Ken Barnes, Contributing Writer
The weekend is here, and as long as you're carrying a pelican and hopping on one leg, you can go outside and enjoy the sunshine, if I understand the UK government's advice correctly.
My pelican flew away, though. So, rather than risk getting locked up for breaking the rules, I'm going to carry on being strangely addicted to the Xbox Game Pass-provided Slay the Spire. I'm not one for card games that don't involve a straight flush or two usually, but this one has me hooked.

The arrival of an absolute bargain still-in-the-infuriating-vacuum-packaging Thrustmaster wireless PS2 controller from my good friend Mr E. Bay Seller will have me eyeing up a few retro titles as well. I fancy it might be time to play through Burnout Dominator which, up to this point, has unforgivably gotten past me.
Which Xbox games will you be playing this weekend? Let us know in the comments.