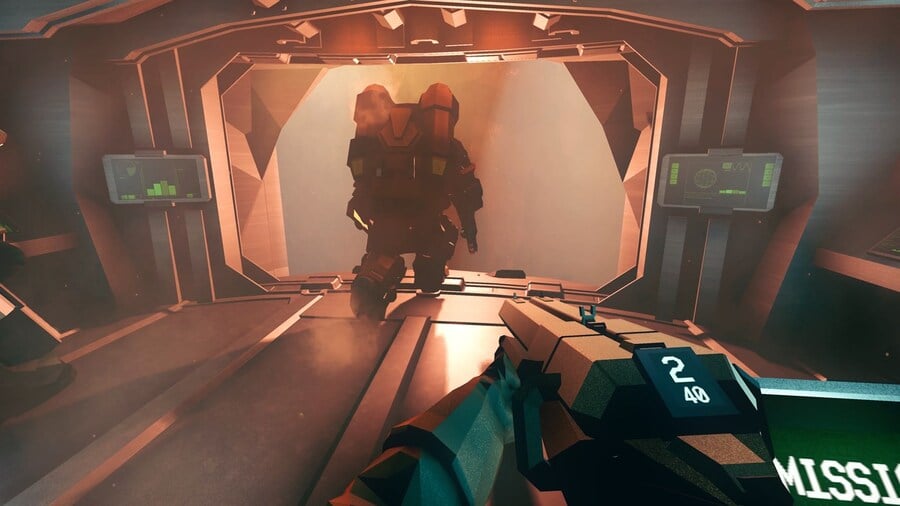 Weekly roundup time! There are nine currently announced games coming to Xbox One next week, including Super Mega Baseball 3, Ion Fury and Deep Rock Galactic 1.0, the latter of which is finally coming out of Xbox Game Preview. Let's take a look at the full list of games below, courtesy of Mike Nelson over at Xbox Wire.
Huntdown (May 12): "In the mayhem-filled streets of the future where criminal gangs rule and cops fear to tread, only the bounty hunters can free the city from the corrupt fist of felony."
Deep Rock Galactic 1.0 (May 13): "Deep Rock Galactic is a 1-4 player co-op FPS featuring badass space Dwarves, 100% destructible environments, procedurally-generated caves, and endless hordes of alien monsters."

Island Saver: Dinosaur Island (May 13): "Prehistoric Dinosaur Adventure! Dust off your trusty Trash Blaster and get ready for a new super-sized adventure! Another Savvy Island needs your help!"
Potata: Fairy Flower (May 13): "Adventure platformer about Potata's travel in fairy forest. Reveal all secrets and hidden treasures and don't forget to save the world."
Super Mega Baseball 3 (May 13): "The third entry in the series features an all-new Franchise mode, major graphical enhancements, and on-field additions including pickoffs and situational player traits."

Thy Sword (May 13): "Thy Sword is a retro inspired hack and slash roguelike with procedural generated levels."

Ion Fury (May 14): "Ion Fury is a true old-school first-person shooter from legendary 3D Realms, publisher 1C Entertainment and indie studio Voidpoint, set in a cyberpunk metropole."

Emma: Lost In Memories (May 15): "Poetic, surrealistic and melancholic, EMMA: Lost in Memories offers a unique experience in a strange and dangerous world where walls fade away as you touch them."
Tacticool Champs (May 15): "Third person shooter where up to four players fight with each other in a closed arena. Quick matches, wide variety of weapons and many different environments to choose."
More details and screenshots for all titles can be found at Xbox Wire. Also, don't forget to check out our Pure Xbox roundup of all the games announced for May 2020 so far! Is there anything you're particularly looking forward to in this list? Let us know in the comments below.
[source news.xbox.com]