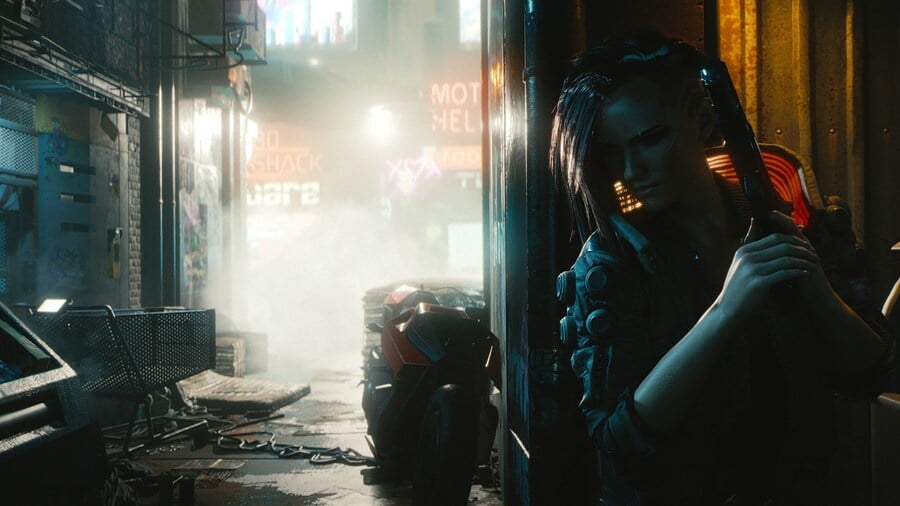 The highly-anticipated Cyberpunk 2077 has received an official rating in both North America and Europe ahead of its September 17th release, and as expected, both ratings boards have been pretty strict. The ESRB has rated the game as a 'Mature 17+' title, while PEGI has gone with an '18' rating.
The official website for the Entertainment Software Rating Board has detailed a massive list of explicit content on its website, including violent combat, sex scenes, use of swearing, drug and alcohol abuse and more. It even suggests that players can depict breasts, buttocks, and genitalia as part of character customisation:
"The game contains nudity and sexual material: Players can select a gender and customize their character; customization can include depictions of breasts, buttocks, and genitalia, as well as various sizes and combinations of genitals."
The Pan European Game Information (PEGI) ratings board hasn't published any detailed information yet, although the rating on the Microsoft Store says the game features bad language, sex and violence. New gameplay footage has been teased for June, so we'll see what next month brings!
Are you excited for Cyberpunk 2077? Let us know what you think of these ratings in the comments.
[source resetera.com, via esrb.org]