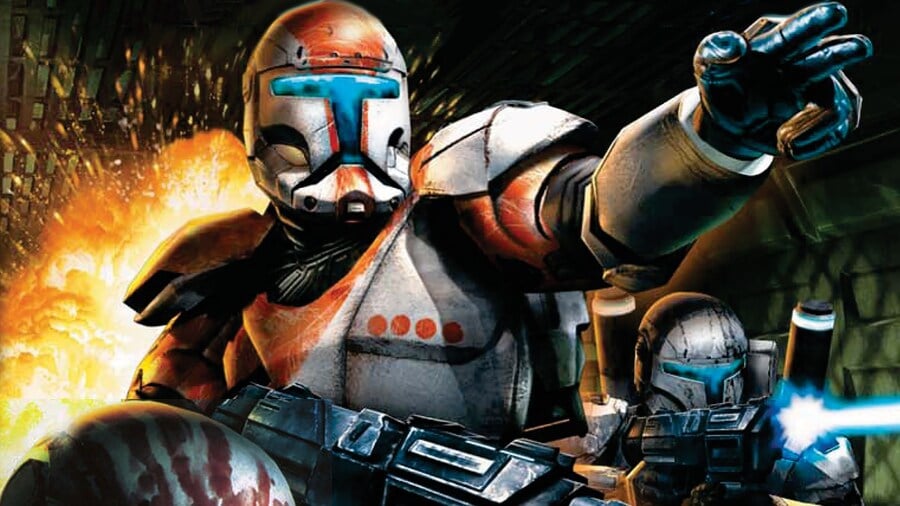 The weekend is here! There are loads of free games you can take advantage of over the next couple of days, including four Free Play Days titles, a selection of recent Xbox Game Pass additions, and yesterday's release of the free Pac-Man Championship Edition 2 download. Here's what we're playing over the next couple of days:
Fraser Gilbert, News Editor
I'm really excited to try out sci-fi thriller Deliver Us The Moon this weekend, which just dropped on Xbox Game Pass yesterday. I've also got the free Pac-Man Championship Edition 2 sitting in my download queue, which is a very nice freebie courtesy of Bandai Namco. You can't beat a free game!
I'm in a bit of a Star Wars mood again at the moment as well, so I'm hoping to jump back into some classics ahead of May the 4th. There's still so much for me to do in LEGO Star Wars: The Force Awakens before The Skywalker Saga drops later this year, and I can't believe that after all this time, I've still yet to play cult classic Star Wars: Republic Commando. It's sitting in my backlog, so it's time to finally see what it has to offer.
Liam Doolan, News Reporter
As we get closer to the 20th anniversary of Joanna Dark, I've decided to replay Perfect Dark Zero on Xbox One (thanks, Rare Replay). As a long-time Perfect Dark fan, I wasn't particularly fond of this prequel follow-up when I first played it many years ago, but it's not so bad the second time around. I even tried to find a multiplayer match but had no luck. It's a pity because I recall having quite a lot of fun online during the Xbox 360 generation.
With this in mind, I guess I'll have to settle with the next best thing from Rare, Sea of Thieves. The game was just updated. Any additional gaming time I have this weekend will be allocated to the new Xbox Game Pass release, Yakuza Kiwami. That's all for me!
PJ O'Reilly, Freelance Contributor
This weekend I'll be biding my time while waiting for Gears Tactics to arrive by jumping into Madden NFL 20 which I've just picked up for super cheap in this week's Xbox sale. It's been a few years since I've played an entry in the franchise so I'm expecting to get absolutely hammered as I find my feet, but I'm hoping I'll be strong-arming and spinning my way down the field to glorious touchdown victories in pretty short order.
I've also just downloaded Gato Roboto from Xbox Game Pass. I've heard so many people raving about this one so it's about time I sat down and blasted my way through its monochromatic Metroidvania world. I hope everyone is still staying safe and staying indoors as much as possible right now. Have a good one.
Which Xbox games will you be playing this weekend? Let us know in the comments.