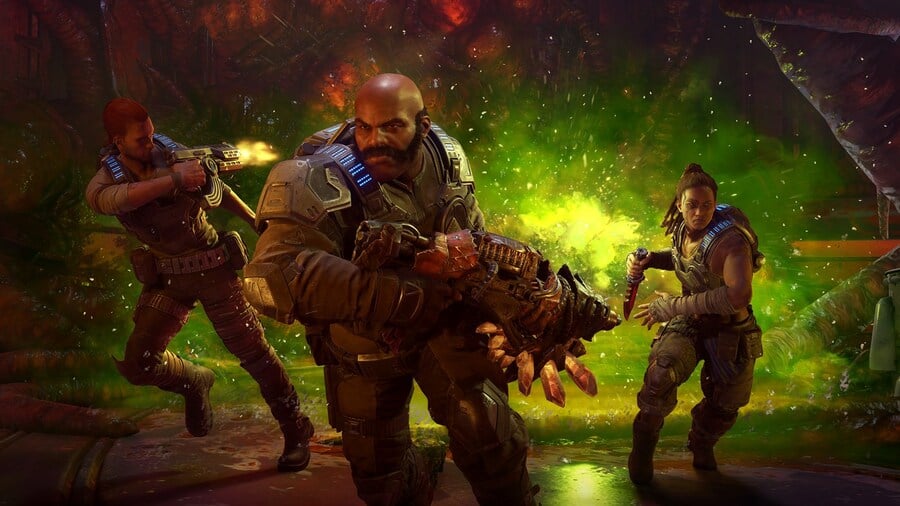 Here we go again! It's a potentially busy weekend for Xbox owners, with hundreds of games on sale at the Microsoft Store, more Free Play Days titles to take advantage of (including Borderlands), and the recent addition of The Long Dark to the Xbox Game Pass lineup. Here's what we're playing over the next couple of days:
Fraser Gilbert, News Editor
I finally caved in last week and bought Crash Team Racing Nitro-Fueled! I'm really enjoying it so far, and desperately trying to get used to its all-important power sliding mechanic. Gears 5 is another game I'm hoping to return to over the weekend, especially since the WWE Batista skin and its Batista Bomb execution made a comeback in the recent Operation 3: Gridiron update.
Elsewhere, the LEGO Speed Champions DLC for Forza Horizon 4 is demanding a lot of my time at the moment, so I'll probably enter a few races this weekend, and I've also started a new season in Super Mega Baseball 2 in anticipation of its upcoming sequel. Busy few days, then!
Liam Doolan, News Reporter
After a few weeks of Fable Anniversary, I've finally completed it! Rather than jumping straight into the second one (because I'm replaying the entire series), I'm going to take a break this weekend and try out Phantasy Star Online 2. I played the original game on a regular basis many years ago and still have incredibly fond memories of it, so I'm hoping the sequel can live up to my expectations.
It seems promising so far, so I imagine most of my spare time this weekend will be allocated to levelling some characters in PSO2, but if I do get any extra moments, I might try out the new hero in Overwatch and participate in some Sea of Thieves arena battles. That's it for me.
Ken Barnes, Freelance Contributor
Having finally got my retro gaming setup sorted out once and for all at Casa Ken, I think I'll be diving into some older titles as I now have no excuse. With fresh batteries in a Logitech Xbox wireless controller that I am praying still works, I'll be tackling the original green machine.
The recent Games with Gold confusion over Blinx: The Time Sweeper has re-piqued my interest at giving that another playthrough. Also, watching all three Mighty Ducks movies this week didn't work to satiate my need for regular hockey action. So while I have an OG Xbox controller in my hand, I'll drop the puck in the original XSN Sports "classic" NHL Rivals.
And Burnout: Takedown. Because there's no logical reason why anybody wouldn't always be playing Burnout: Takedown.
---
Which Xbox games will you be playing this weekend? Let us know in the comments.