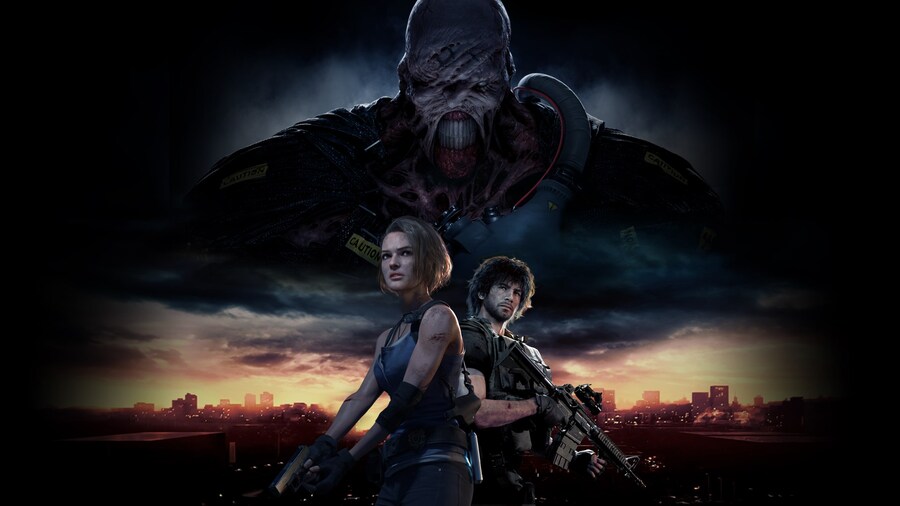 The first reviews for Resident Evil 3 have gone live, and for the most part, they're looking very positive. Some critics are suggesting they aren't as impressed as they were with the Resident Evil 2 remake, however, so let's take a look at what a few reviewers have been saying about the game so far.
We'll start over at sister site Push Square, who gave the game a 7/10. In their review, they mentioned pros including "excellent gunplay" and "phenomenal visuals", while also criticising "a lot of cut content":
"Resident Evil 3 had the potential to better its classic predecessor, but a disappointing amount of cut content and the let down that is Nemesis hold it back from greatness. It's still an experience very much worth revisiting, with Raccoon City and the hospital receiving a lot of love and attention, however, it only makes us question what could have been that little bit more."
VG247 echoed similar thoughts, suggesting the game was "a step backwards" from Resident Evil 2, but also praising its "gorgeous" visuals and effective jump scares. They gave it a score of 3/5:
"It's still worth playing, but Resident Evil 3 Remake is a step backwards for Capcom, coming off the back of one of the best games of last year. It's gorgeous to look at, the jump scares will get you, and it's like stepping into a comfy pair of slippers. But even though your feet are cosy, it never feels like home."
IGN, on the other hand, were very positive about the single-player aspect of Resident Evil 3, highlighting its "glorious detail" and "smart level design", rewarding the game with a 9/10 score:
"Like Resident Evil 2 before it, Resident Evil 3's 2020 remake does an amazing job of recapturing the horror and tension of the late '90s original while completely modernizing its gameplay. It plays like a 2020 game because it is a 2020 game. The classic world is brought to life in glorious detail, and smart level design makes exploring it a delight and replaying it almost compulsory."
At the time of writing, Resident Evil 3 for Xbox One has a Metacritic rating of 86 based on 17 critic reviews, although the PS4 version is sitting lower at 80. In comparison, Resident Evil 2 currently has a 93 Metacritic score for Xbox One, and 91 for PS4. We'll be providing our own review of Resident Evil 3 in the near future, so keep an eye out for that one.
Are you excited for Resident Evil 3? Let us know if you'll be buying it in the comments.
[source metacritic.com, via pushsquare.com, vg247.com, uk.ign.com]