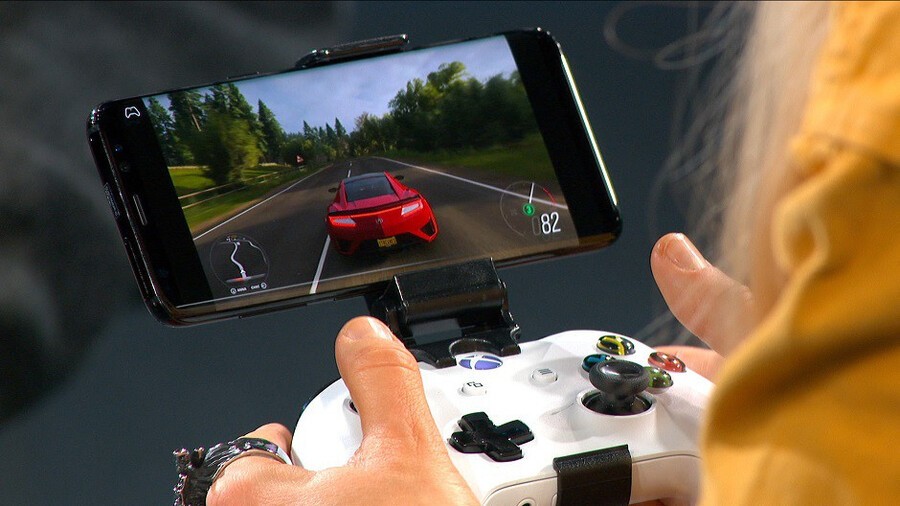 It wasn't so long ago that you could only dream of playing Xbox games on a portable device, but Project xCloud makes it possible. The cloud streaming service allows you to play your favourite Xbox games wherever you are in the world (currently for Android devices only) without requiring any additional hardware power. For now, the service can be previewed by a select number of users, so if you're interested in getting involved, you'll find a complete list of every game included in the Project xCloud Preview below.
What Is Project xCloud?
Project xCloud is a service that allows you to stream Xbox games from the cloud. Right now, the service is in an invite-only preview state, and only includes a set number of games. To be applicable, you currently require the following:
Android 6.0 (or greater) mobile device with Bluetooth 4.0+
Compatible Xbox Wireless Controller with Bluetooth
5GHz Wi-Fi or mobile data connection 10 Mbps down
Xbox Game Streaming App (Preview)
To sign up for Project xCloud, head to this link. Register for the program with your Microsoft account, and if you're accepted, you'll receive an email. Keep in mind that Microsoft suggests "it may take a few months for you to hear back" about an invite, although it's often much sooner.
All Project xCloud Preview Games
A Plague Tale: Innocence
Absolver
Ace Combat 7: Skies Unknown
Age of Wonders: Planetfall
ARK: Survival Evolved
Batman: Arkham Knight

Batman: The Enemy Within - The Complete Season (Episodes 1-5)
Batman: The Telltale Series - The Complete Season (Episodes 1-5)
Battle Chasers: Nightwar
Black Desert
Bleeding Edge

Bloodstained: Ritual of the Night
Bomber Crew
Borderlands 2
Borderlands: The Pre-Sequel
Brothers: A Tale of Two Sons
Children of Morta
Cities: Skylines - Xbox One Edition
Conan Exiles
Crackdown 3: Campaign
Darksiders III
DayZ
Dead by Daylight: Special Edition
Dead Island Definitive Edition
Descenders
Destiny 2
Devil May Cry 5
DiRT Rally 2.0
Dragon Age: Inquisition (NEW!)

F1 2019
Farming Simulator 17
Felix The Reaper
Fishing Sim World: Pro Tour
For The King
Forza Horizon 4
Forza Motorsport 7
Frostpunk: Console Edition
Gears 5
Gears of War: Ultimate Edition
GoNNER- Blueberry Edition
Halo 5: Guardians
Halo Wars 2
Halo: The Master Chief Collection
Hellblade: Senua's Sacrifice
Hello Neighbor
Hitman
Journey to the Savage Planet
Just Cause 4
Killer Instinct
Kingdom Come: Deliverance
Kingdom Two Crowns
LEGO Batman 3: Beyond Gotham

Madden NFL 20
Mark of the Ninja: Remastered
Moonlighter
Mortal Kombat X

MotoGP 19
MudRunner
Mutant Year Zero: Road to Eden
Ori and the Blind Forest: Definitive Edition
Ori and the Will of the Wisps

Overcooked
Pillars of Eternity

Portal Knights
Puyo Puyo Champions
Rad
ReCore: Definitive Edition
Sea of Thieves
Shadow of the Tomb Raider
Shadow Warrior 2
Sid Meier's Civilization VI
Sniper Elite 4
SoulCalibur VI
Sparklite
State of Decay 2
Subnautica
Superhot
Tales of Vesperia: Definitive Edition
Tekken 7
Tera
The Bard's Tale IV: Director's Cut
The Surge
The Wolf Among Us
theHunter: Call of the Wild
The Sims 4 (NEW!)

Totally Accurate Battle Simulator (Game Preview)
Tracks - The Train Set Game
Train Sim World 2020
Unravel 2 (NEW!)

Vampyr
War Thunder
Warhammer: Vermintide
Wasteland 2: Director's Cut
World of Final Fantasy Maxima
World of Tanks: Mercenaries
World of Warships: Legends
World War Z
WRC 7 FIFA World Rally Championship
Wreckfest
WWE 2K20
Yakuza 0
Yoku's Island Express
Are you registered with Project xCloud yet? Tell us how you're getting on in the comments below.