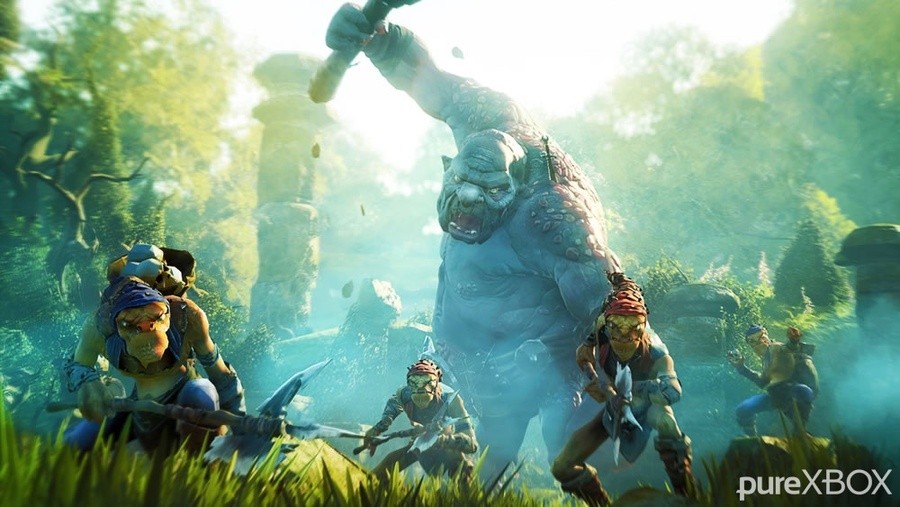 The latest title in the Fable series will use a business model similar to the MOBA sensation that is League of Legends.
Microsoft has announced that Lionhead Studios' Fable Legends will be a free-to-play title. While this may worry players, Microsoft seems to be handling the free to play model without it being "pay to win". The game will launch with four different players for free and will alternate characters every couple of weeks. These characters can be purchased for permanent use by spending in-game currency or actual money. Game progress will not be lost if you don't purchase a hero, and all of the game's story and quests are completely free.
This isn't the first time that Microsoft has toyed with this business model as Xbox One launch title Killer Instinct also has a rotating free character. The upcoming Phantom Dust may also use a similar system, although that is not set in stone. Killer Instinct's use of seasons and rotating characters has mostly been praised by the fighting game community.
A FAQ detailing more information on the upcoming Xbox One and Windows 10 title can be found on Fable Legends' official site. It tackles plenty of issues such as if there will be a physical release of the game (maybe) to if the game requires Xbox Live Gold (yes).
Pure Xbox will have more coverage on Fable Legends as it nears release later this year. Let us know what you think about the new business model in the comments.
[source fablelegends.com]