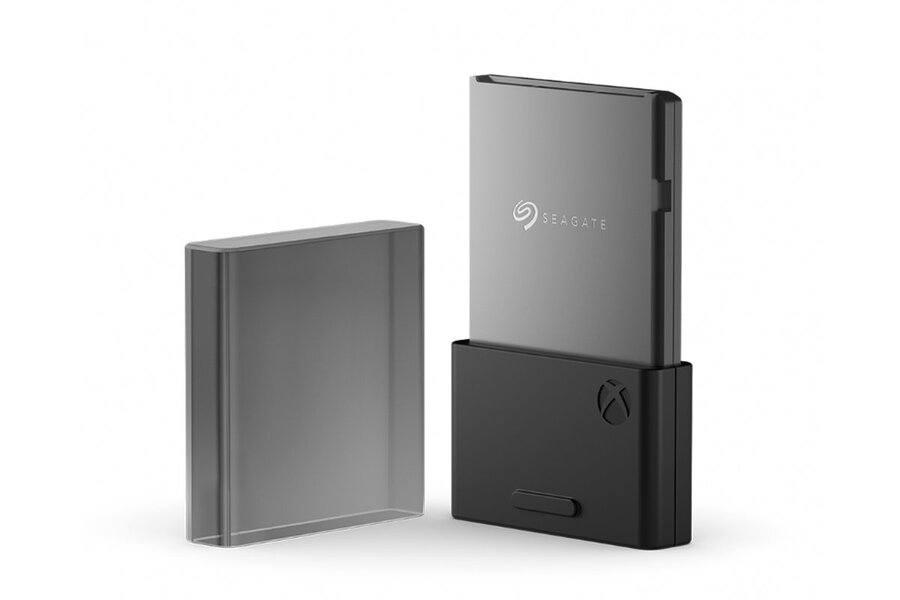 If you are anything like us, you are filling up the generous 1TB internal SSD storage which came with your Xbox Series X at an alarming rate. Xbox Series S owners may struggle even more with only 512GB of internal storage to play with.
Thankfully Microsoft have worked alongside Seagate to offer a neat SSD Expansion Card which for Xbox Series X | S which delivers an additional 1TB of external memory while maintaining the same peak speed and performance of the console's internal SSD for a streamlined gaming experience.
The 1TB of extra storage means you'll have ample space to grow your games library. You can easily plug in and play, or remove the card and take your games with you. If you're looking to add extra storage to your console, this is the card that will enable you to achieve the same performance as the internal drive when playing games that have been Optimised for Xbox Series X | S.
Of course this comes at quite a price, retailing at £219.99 / $219.99. If you can be patient, other manufacturers will eventually be able to offer their own solution in this proprietary format by working with Microsoft. We might even see 2TB or 5TB SSD expansion cards in the fulness of time.
But for now, here are your best options for expanding your storage on Xbox Series X | S if money if you have deep pockets:
Buy Seagate Storage Expansion SSD Card for Xbox Series X | S
UK options:
US options:
---
Cheaper options for Series X | S Storage
Now of course the Seagate Storage Expansion SSD Card is the best option if you are minted, but of course it is still possible to use any USB 3.1 HDD or SSD with the Xbox Series X.

Unfortunately using a standard HDD / SDD does come with a few drawbacks on Series X and S. The big one is that you won't be able to play games optimized for Series X and S from a standard USB drive. To do that you'll need to transfer them to the onboard storage which is going to take up a bit of time, but better than downloading again of course.
A standard USB HDD / SSD drive is a great option for back compatible Xbox One, Xbox 360 and classic Xbox games however, as they will run directly from the external drive. SSDs are naturally faster than HDDs (quite considerably in most cases), but if you want the very fastest load times, you'll want to transfer these games over to the internal drive or the Seagate Expansion Card.
Here's a handy breakdown of how a regular USB 3.1 HDD or SDD compares to the Seagate Expansion Card.
Buy HDD / SDD For Xbox Series X | S
UK options:
US options:
---
Let us know if you are already running out of space on your Xbox Series X or S and what you plan to do about it with a comment below.