Flying Wild Hog is a developer that's no stranger to frenetic blood-soaked action having overseen the reboots of the gloriously OTT Shadow Warrior and its sequel in 2013 and 2016 respectively, and now they're back with Evil West, which premiered a brand new trailer at The Game Awards last night.
Set in a Wild West that's been overrun with filthy demons, Evil West sees you assume the role of Jesse Rentier, a suitably badass type who gets down to some seriously gory third person shenanigans in this latest look at the game's upcoming action.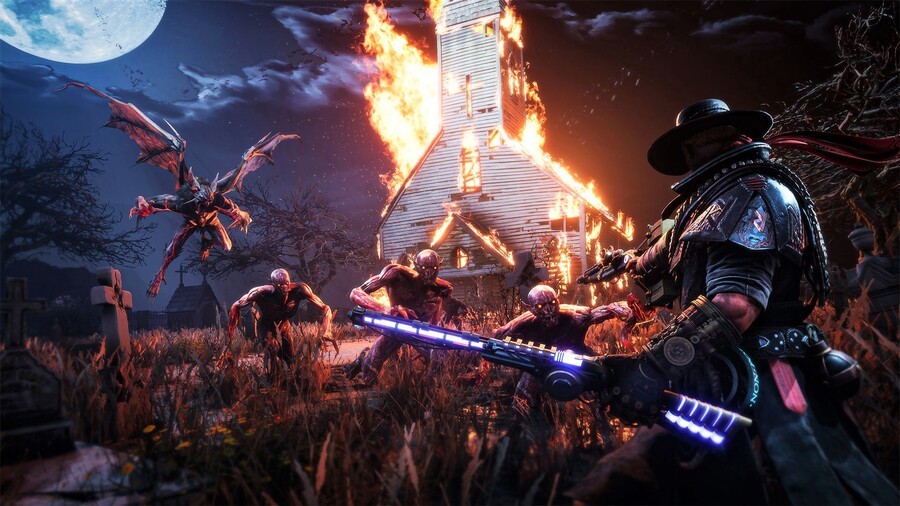 From what we can make out, it seems Evil West will feature some fantastically brutal melee combat, lots of guns and a sprinkling of magical manoeuvring as Jesse takes on hordes of enemies in locations that range from straight-up western fare to decidedly more demented hellscapes and otherworldy locations.
It's certainly looking pretty sharp going by the trailer, which you can watch above, and we're definitely looking forward to getting stuck into this one when it arrives on Xbox sometime next year.
Does Evil West look like your cup of tea? Let us know in the comments!