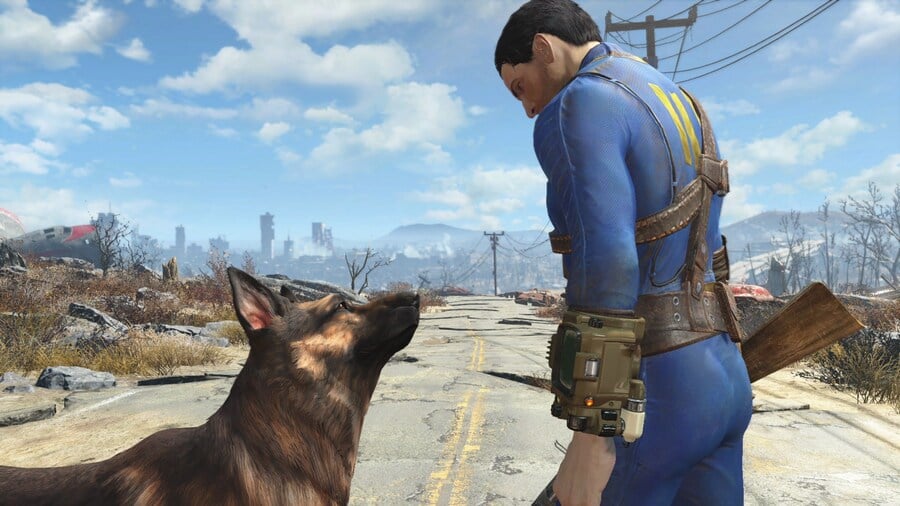 We haven't even had Starfield or The Elder Scrolls VI yet, and Bethesda already has a plan for Fallout 5.
In an extensive interview with IGN, Bethesda's Todd Howard was quizzed on the possibility of Fallout 5, which he was pretty open to speaking about. He claimed there's a "one-pager" - an initial concept for the game - and it's something the studio "want[s] to do".
"I don't see... Look, Fallout's really part of our DNA here. We've worked with other people from time to time – I can't say say what's gonna happen. You know, we have a one-pager on Fallout 5, what we want to do."
While there's an idea, it sounds as though it's something that's far off. Howard would "like to find a way to accelerate" its inception, but he can't "commit to anything" just yet.
"Again, if I could wave my hand and have [Fallout 5] out – you know, I'd like to find a way to accelerate what we do, but I can't really say today or commit to anything, [like] what's going to happen when."
It's no surprise Fallout 5 is on the cards. It's one of the staples of Bethesda's line-up and we can't imagine they'd want to say goodbye to it anytime soon.
Bethesda has also said it's committed to focusing on single-player games in the future, something many feared the studio would step away from following Fallout 76, but luckily it seems that won't be the case.
Would you like to see Fallout 5? Let us know in the comments below.
[source ign.com]