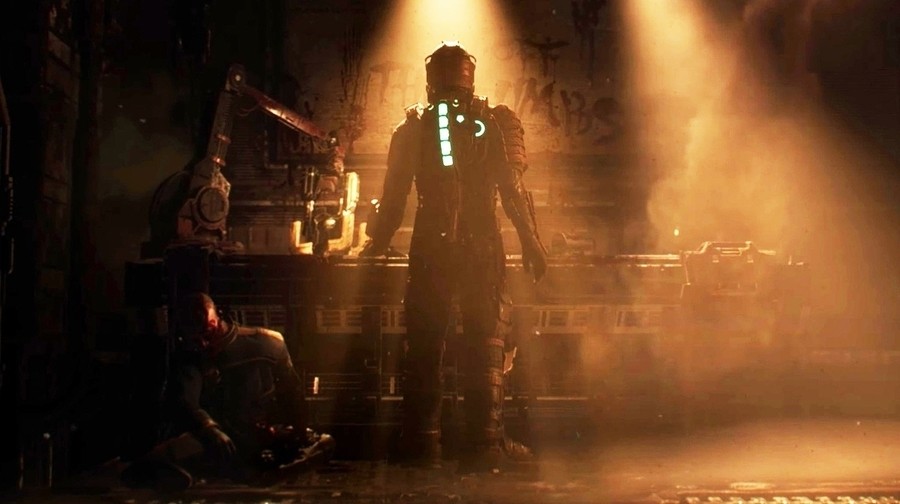 After the announcement of Dead Space this year and the in-depth dive into the game earlier this month, fans are still hungry for more - us included. The team at EA Motive has been kind enough to share a tiny bit more footage from the project (which you can view below) but has confirmed this is the last we'll see of it until next year.
The footage doesn't give us much to go on, however it is another look into the work being put into the remake. Environments are incredibly detailed, which will undoubtedly make the horror fuelled adventure all the more terrifying.
After all the reception that has stemmed from the behind-the-scenes peek, EA Motive has said on Reddit they will be knuckling down to work on the feedback, coming back next year with an update at how the game has shaped further into its development.
"Everything we showed was a work in progress which means that we'll be working on things like Isaac's suit, the aesthetic and ambiance of the Ishimura. We're doing work to ensure it has the right level of wear and tear. For example, here is an early work in progress clip showing some of the ways that the team is going to be giving that worn look to the Ishimura.

"We're going to be heads down now working on the game, taking some time to review all the thoughts, theories, and suggestions you've all shared with us. We look forward to showing you how you've helped shape the game next year when we're further in development!"
If you missed the in-depth look at Dead Space last month, it's well worth a watch just to see the improvements made to the game. Dismemberment is one of the key parts that stuck out to us, as the team is working to bring some truly grisly effects to the game.
There's no release window for Dead Space yet, but we'll be there day one for another adventure with protagonist Issac.
How are you feeling about the Dead Space remake? Let us know in the comments below.
[source reddit.com]