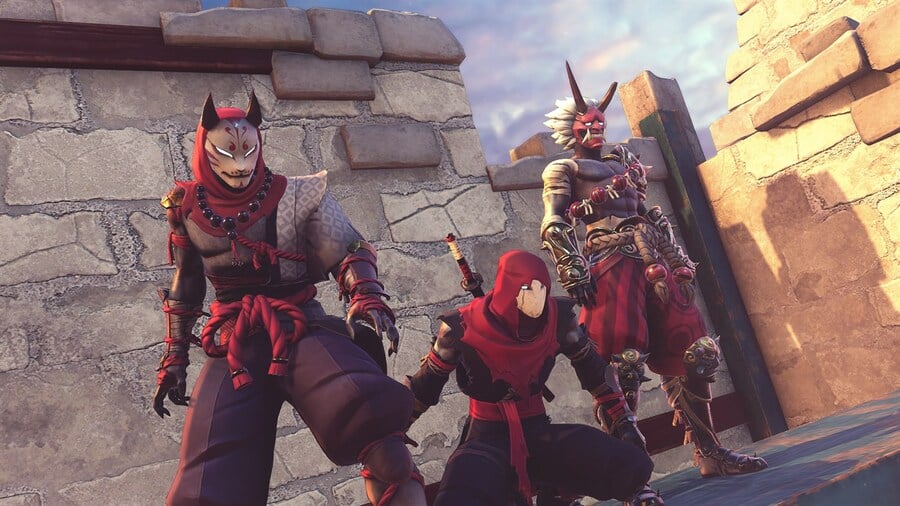 Aragami 2 is set to arrive on Xbox this week via Game Pass, but developer Lince Works has warned of some potential multiplayer issues in the Xbox One version specifically.
In a statement, it was revealed that while the Xbox Series X|S version appears to be unaffected, Xbox One players could run into a few problems. Frame rate and delays in animation are said to be amongst the issues and vary on several factors, including whether you're the host or what your playstyle is.
It is also entirely possible you may not run into any issues at all.
"If you play in co-op on PS4 and Xbox One, you may experience performance issues affecting the frame rate as well as some delay in animations when entering into combat and hitting an enemy. There are many factors that come into play, including playstyle or if you play as the host or the invited in the session; yet, many may not even experience the problem at all."
A fix is said to be on the way, but won't be here in time for the launch. The team isn't willing to set a specific date as of yet but will be sure to communicate with players as soon as possible.
"Unfortunately, the fix for PS4 and Xbox One won't be ready by the time the game launches. We don't want to share a specific date without being sure we can hit the goal."
It's a shame these issues have arisen at such short notice, but we appreciate the team's transparency on the issue, along with the confirmation of a fix in the works. Thankfully, the single-player campaign is all good, so you'll be able to live out your solo ninja dreams with Xbox Game Pass when the game launches this Friday.
Saddened by this Aragami 2 news? Drop us a comment and let us know.
[source linceworks.com]