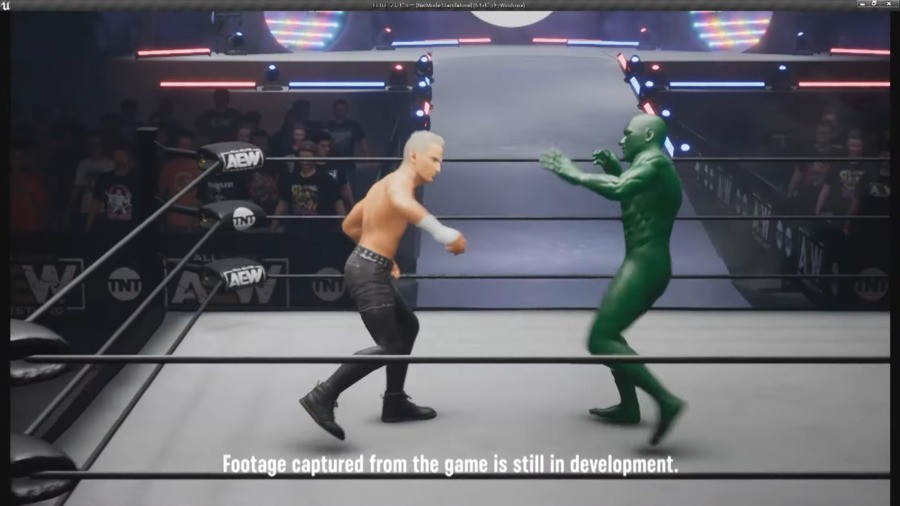 It was back in November of last year that All Elite Wrestling announced it was working on a console game with former WWE 2K developer Yukes and WWF No Mercy director Hideyuki "Geta" Iwashita, and until recently we'd only seen a trailer - but now the team has given us a sneak peek at very early gameplay footage.
The footage arrives as part of the fourth episode of the AEW Games 2.Show on YouTube, including a first look at the realistic model of Darby Allin, followed by gameplay of him brawling with a green dummy opponent.
Here's the footage that was showcased on the episode in full:
The first impressions from our point of view is that the gameplay looks solid already, but it's clearly in an early state in terms of animations and how they piece together, while Darby Allin's model looks significantly more realistic than the characters of Chris Jericho and Kenny Omega that were portrayed in the initial trailer last year.
It seems there's still quite a way to go for the game, then, but it's encouraging to see gameplay footage even in this early state, and we have high hopes that AEW will be able to pull something special off with this one. Fingers crossed!
What are your thoughts on the new AEW game footage? Let us know down in the comments.
[source youtube.com]