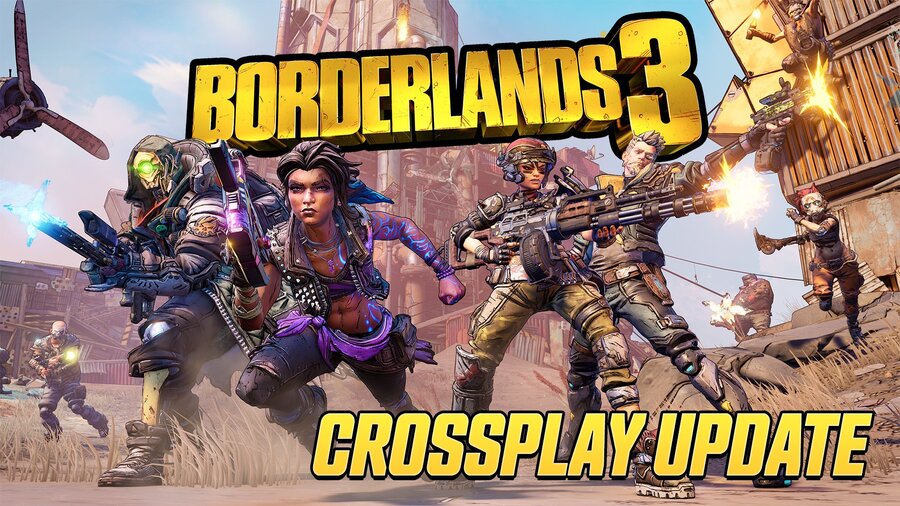 After being announced last month, Gearbox has finally pushed the update out for Borderlands 3 which allows for cross-play. Players can now match up with others on PC, Mac, and Stadia, but unfortunately not with PlayStation owners.
Upon loading up, you'll be prompted to create a SHiFT cross-play display name, allowing you to access the functionality. Once done, you're free to dive into the world of Borderlands 3 and party up with friends on other systems. As mentioned before, PlayStation is not included and it's unclear why. We can only assume Gearbox, 2K Games and Sony couldn't come to an agreement.
Along with cross-play, a new seasonal event called The Revengence of Revenge of the Cartels is included, following on from last year's Revenge of the Cartels. You'll have new enemies and challenges to face for a ton of new rewards to sink into. Perhaps even better is the addition of Endless Seasonal Events, which will allow you to turn past events on or off, such as Bloody Harvest and Broken Heart's Day, along with any future events.
If all this wasn't enough, the level cap has also been pushed up seven levels to 72, allowing you to create more elaborate and powerful character builds. It's a ton of new content and it's all absolutely free to download and enjoy.
Will you be diving into cross-play with Borderlands 3? Let us know down in the comments below.
[source borderlands.com]