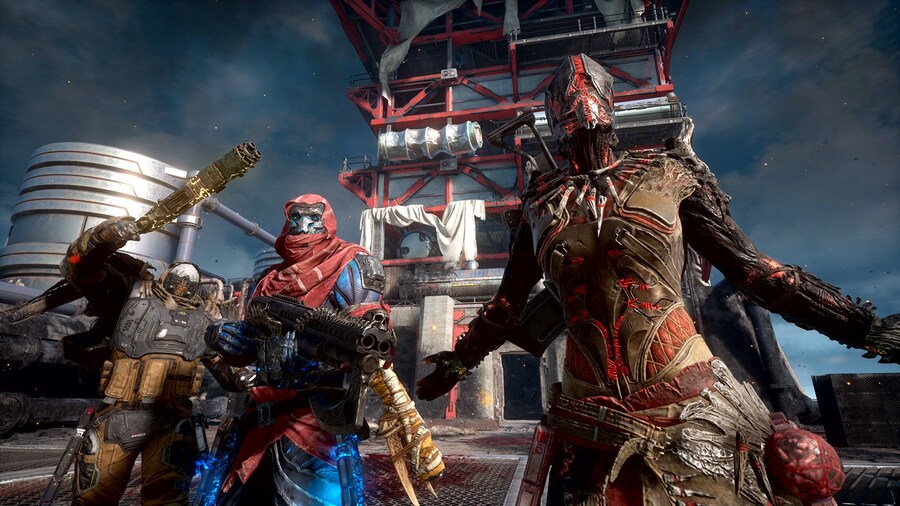 Square Enix made a big splash earlier this year when it decided to put much-anticipated co-op shooter Outriders on Xbox Game Pass at launch, and the company has been delighted with the results of doing so.
Speaking in a recent financial results briefing (transcribed by VGC), Square Enix president Yosuke Matsuda praised the Xbox Game Pass service for helping to build a hefty install base for the title from day one:
"In regards to the response to Outriders, while there were slight issues with bugs and the like on launch, we believe it has gotten off to a good start as a new IP. In addition, we have been pleasantly surprised as the digital sales ratio for the title have been very high, and the number of active users has also beaten our expectations."
"We believe that our decision to make Outriders available with Microsoft's Xbox Game Pass as soon as the title launched also worked in our favor. (to build an installed base for the game)."
Outriders has certainly proved popular with fans since its release on Xbox Game Pass back in early April, surpassing 3.5 million unique players (across all platforms) in its first month alone, adding up to 120 million hours of game time.
Ultimately, it's ended up being one of many major releases launching with Game Pass in 2021. What a service!
Have you enjoyed Outriders with Xbox Game Pass? Let us know your thoughts on it down below.
[source videogameschronicle.com]