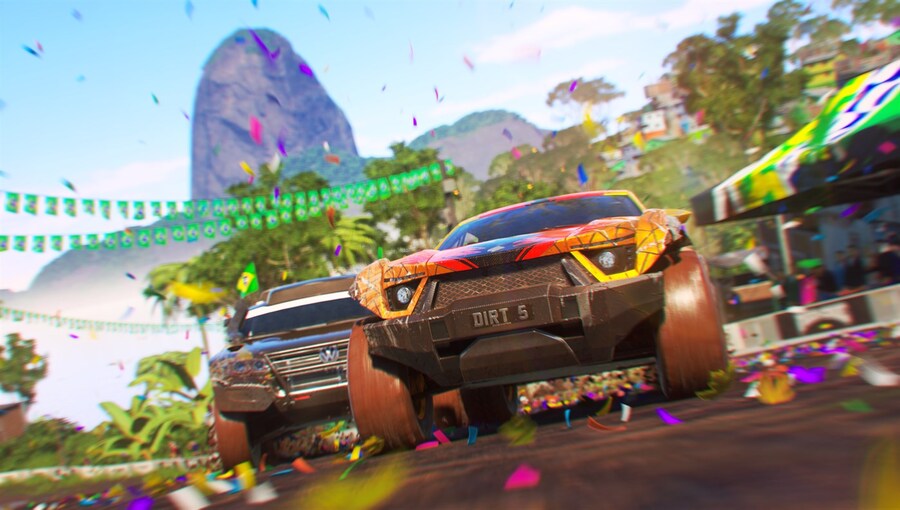 You may or may not remember that EA acquired Codemasters earlier this year for a whopping $1.2 billion. Originally Take-Two was fighting to acquire the developer, but EA swooped in for the kill. Since then, many fans of the studio have been worried the output in the future won't represent what they've grown to love about the studio. But fear not, as EA has said it Codemasters will "continue to be who they are" following the acquisition.
In a recent interview at MVC (many thanks to VGC for the spot) with EA CEO, Andrew Wilson, he spoke about the future of Codemasters and how they'll operate within the EA ecosystem. Wilson compared it to how the company has handled Respawn Entertainment, allowing them to showcase their talent how they wish.
"Similar to Respawn, our orientation isn't to come in and take over Codemasters; our orientation isn't to come in and turn Codemasters into another Electronic Arts studio; our orientation is around the provision of opportunity. This industry is all about amazing, creative talent. And we see little upside in the indoctrination of that amazing creative talent. But we do want to provide them access to the things that we get by virtue of our position in the industry."
Codemasters will be allowed to use what Wilson calls an "amazing cupboard", offering them a marketing reach they may not have been privy to previously. The idea is allow the studio to use that 'cupboard' how they wish, while continuing to maintain their own identity.
"At Electronic Arts we have this amazing cupboard of IP …and of technology, an amazing cupboard of marketing breadth, depth and reach on a global basis, and an amazing network of players. And so the way we're thinking about this, and it's how we worked with Respawn, it's more about handing Codemasters a set of keys to the cupboard, and they can come and take what they need from that cupboard, but they get to continue to be who they are, because that's what made them special in the first place."
Hearing from the horse's mouth that Codemasters will continue to retain their identity is reassuring, but the proof is in the pudding. We're yet to see the fruit of their labours while being under the EA banner, and actions speak louder than words. The team has done a fantastic job with the launch of Dirt 5 and continuing to support it since - it's now even available to play on Xbox Game Pass. We just hope that passion continues in future endeavours.
Does Wilson's comments about Codemasters reassure you? Let us know in the comments below.
[source mcvuk.com]