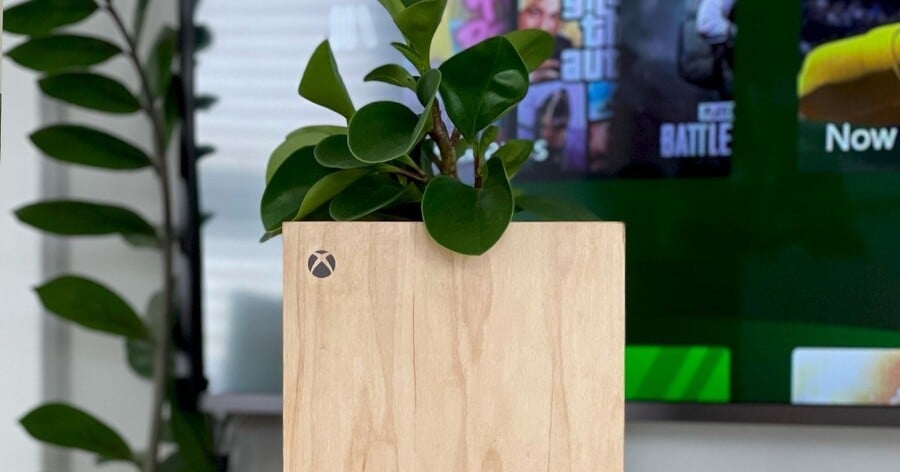 Aloe there! Okay, we'll stop with the puns now.
Many criticised the Xbox Series X's basic design when it was first revealed, but the sheer creativity people have made out of a box shaped console has been staggering. Xbox Canada on Twitter has even got in the fun, sharing an image of a plant pot that acts as a replica Series X console.
The wooden Xbox Series X could easily be mistaken for a console skin on first glance, but the giant hole in the top with flowers protruding out is a definite giveaway. It's probably best you don't have the plant pot set up next to your console, as a dark night could end in disastrous consequences.
Unfortunately, it doesn't look like you'll be able to pick one of these up. So if you were hoping to have one by your work desk or bed side table, you may have to take up carpentry to get one of these beauties. With Xbox themed cakes and now plant pots, we think there's definitely another side of merchandise that needs to be capitalised on.
Would you like this Xbox Series X plant pot? Let us know in the comments below.
[source https]