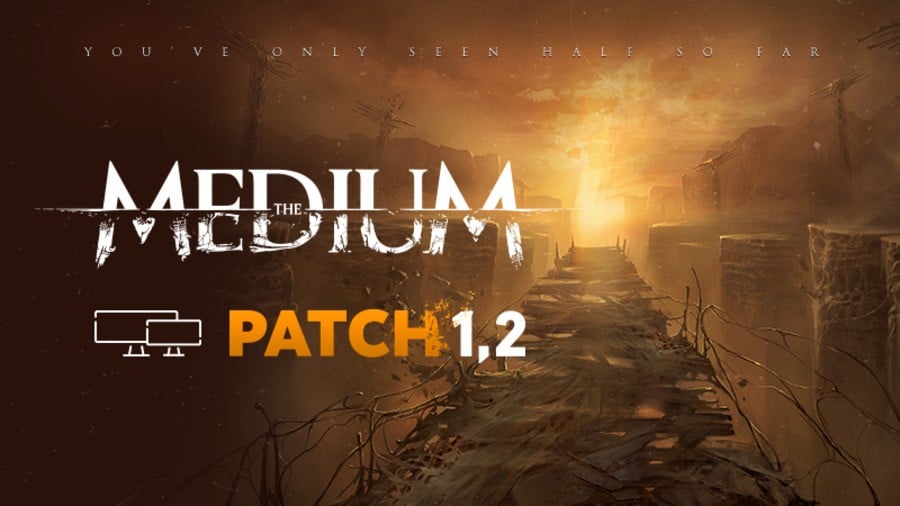 Another patch for The Medium has gone live, which sets out to make the experience even smoother. Fans will be happy to know the latest update seeks to rectify and iron out a few more issues.
Patch 1.2 is live now for Xbox Series X|S and PC, featuring an array of fixes and improvements. There's even the option for UltraWide and SuperUltraWide screen support for PC players to take advantage of.
"Dear players! The Patch 1.2 for PC and Xbox series X | S. is live. In this update, we focused on fixing the issues you pointed out to us and improving the game's performance.

There is also a surprise. These are the fixes that come with it:
- Minor gameplay bugfixes
- Minor performance improvements
- Accessibility improvements
- Fixed issues with fullscreen resolution changes in multimonitor scenarios
- Fixed issues with audio device changes

And last but not least: UltraWide (21: 9) and SuperUltraWide (32: 9) support has been added. This is what you missed the most in the game. Due to the design of The Medium (fixed cameras), implementation was complicated - but we're pretty thrilled that we could get this done for you."
This patch follows the post-launch patch that dropped last month, which drastically improved an assortment of launch issues. The main one being weird graphical issues which resembled artifacting and near gave us a heart attack when it happened, as it usually showcases a failing system. But luckily these were strictly in-game and resolved promptly.
Are you yet to try The Medium? Let us know in the comments below.
[source store.steampowered.com]