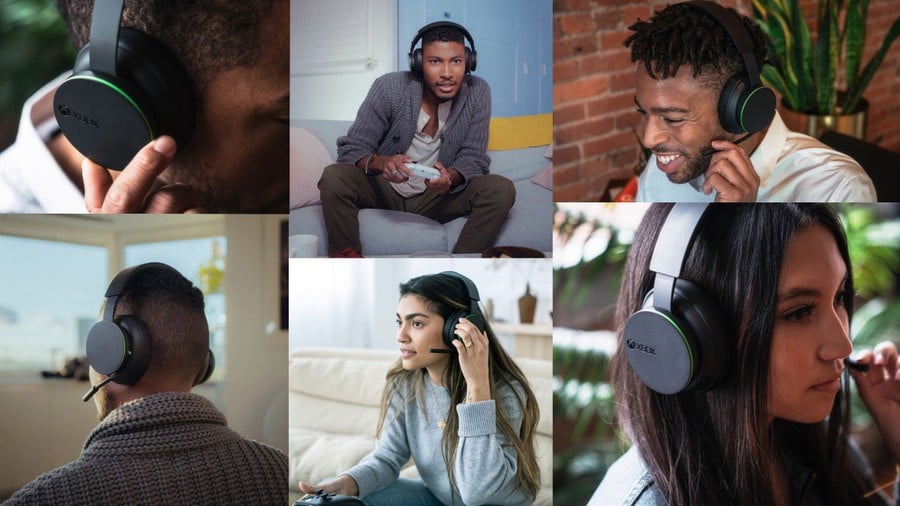 Some of you will no doubt be picking up an Xbox Wireless Headset this week, making you unbelievably excited, and rightfully so. We are, too - as we slowly watch our orders change from 'dispatched' to 'delivered'.
We'll have our thoughts coming later this week, but for now, some lucky few have got their hands on it already, and have managed to share their reviews and early impressions on the headset so far.
Let's take a look what they are saying.
"This headset has an impressive feature set for its price, with decent audio across the board. For those who seek a $99 option that combines Bluetooth and Xbox Wireless, there probably isn't a better-value option on the market right now."
"If Microsoft is to be judged compared to Sony on how well it designed a headset to accompany its latest consoles — as it inevitably will be — this one handily edges out the Pulse 3D even though they're the same price. Sony's model is comfortable and looks equally dashing next to the console it was made for, and it has a 3.5mm headphone jack and 3D Audio support in its court. But it's tough to compete with the Bluetooth support and button-lite design built into Microsoft's model."
"At $100, the Xbox Wireless Headset delivers excellent value for those who want to get the most out of their Xbox consoles without breaking the bank. The 3D spatial audio sounds terrific in action, and with crisp, clear communication, both incoming and outgoing, it's a great option for those who like to hear every detail while remaining in close contact with their squad."
"If you've been looking for a new wireless headset for your Xbox and you don't want to break the bank buying one, the Xbox Wireless headset will probably be perfect for you. However, if you own multiple consoles or value mic quality, this headset might be a pass. Still, at only $100, it's a relatively cheap headset with great build quality and some useful features."
"We loved using the new headphones to enhance our games, and for the current price-point, you can't really grumble. Yes, you can get similar features like 3D Spatial Audio and customisable profiles in other headphones, but for less than £100, these earcans are a steal."
C|Net (No Rating)
"Even though it has some design and feature quirks, for $100, the Xbox Wireless Headset is a good deal — simultaneous wireless and Bluetooth and chat-mix balance tend to add to the price — with performance and sound quality that are worth the money."
Seems the general consensus is that this is an impressive bit of kit with a good price point. It also seems to rival Sony's Pulse headset, which has been available since the system's launch. Sometimes waiting is worth it. As we previously mentioned, our thoughts will be live later this week, so be sure to keep an eye out.
Are you picking up the Xbox Wireless Headset? Let us know in the comments below
[source cnet.com, via digitalspy.com, gameinformer.com, digitalspy.com, windowscentral.com]