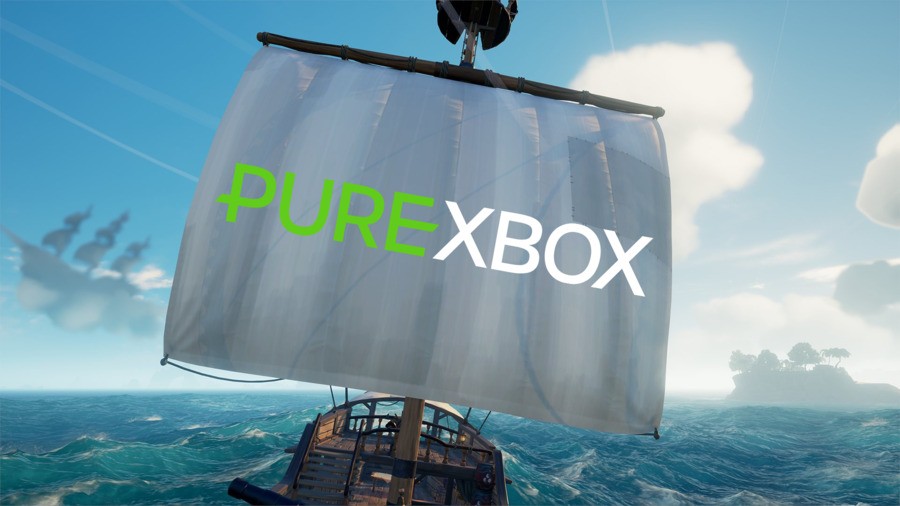 Rare has given players a perfect opportunity to create their own custom sails on social media for Sea of Thieves, and the results have been lovely, funny, and creative (we very much like our own design as well!).
The original post merely asked players to "draw your own sails", which has prompted 407 (at the time of writing) replies - the majority being fans' own dream creations that they would love to sail the seven seas with. We've had a dive through and picked out some of our favourites.
Starting off, we have some fan favourite characters that have been sported on the sails from various different mediums, including Halo Infinite's iconic Craig the Brute and Jurassic Park's very own Jeff Goldblum.
We even got some inspired art work from other games and franchises, including those which aren't available on Xbox systems. The love was definitely being shared.
But out of everything, the most brilliant exchange was a game of Noughts & Crosses, which the Sea of Thieves account and other fans took part in.
It's definitely been a lot of light hearted fun, and we even created our very own Pure Xbox one for our dream ship. Now, if there was a way for this to be made a reality, then we would be all for it. New feature idea?
What would be your dream sails for Sea of Thieves? Let us know in the comments below.
[source twitter.com]