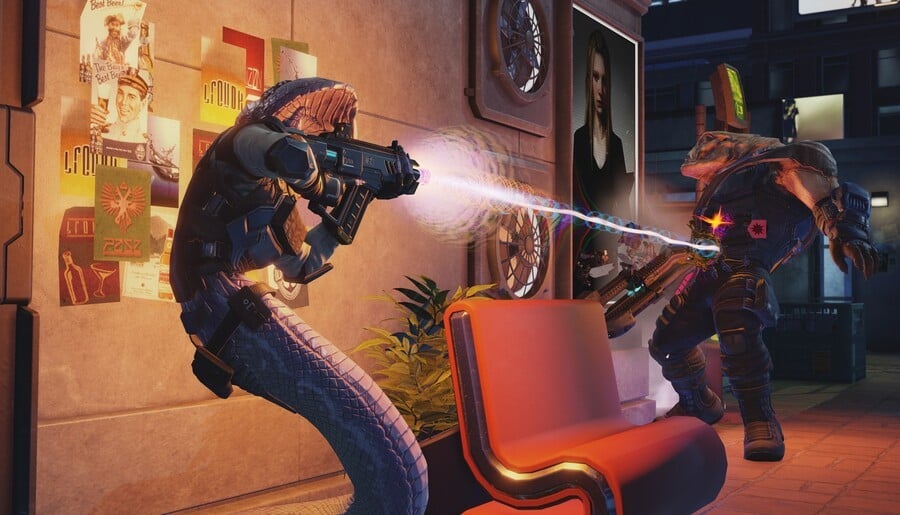 XCOM: Chimera Squad released on PC last year, but now it seems it could be making the tactical jump to consoles, according to a recent PEGI rating.
The spin-off of the popular XCOM series took a detour from giving fans procedurally generated squad mates, to deliver a more story driven narrative based around set members. Despite that switch-up, the series' long running formula was in full swing, delivering intense tactical shootouts and strategic battle placement.
Unlike XCOM 2, it didn't release on consoles at the same time, but the PEGI rating suggests its announcement could be imminent. On April 23 it will mark one year since the PC release, making it a good time to bring it over to consoles after one year of exclusivity.
"XCOM: Chimera Squad is a turn-based tactical combat game in the XCOM universe. Players will manage a division of elite human and alien tactical response Agents, each with unique skills and bespoke personalities, in their effort to uncover and take down hidden threats endangering City 31."
It's understandably been rated 16+ for the violence factor. The PC version was fairly well received, despite some decisive changes, so we're sure Xbox players will be eager to get their hands on this to see what it's all about.
Would you like to see XCOM: Chimera Squad come onto Xbox One? Let us know in the comments below.
[source pegi.info]