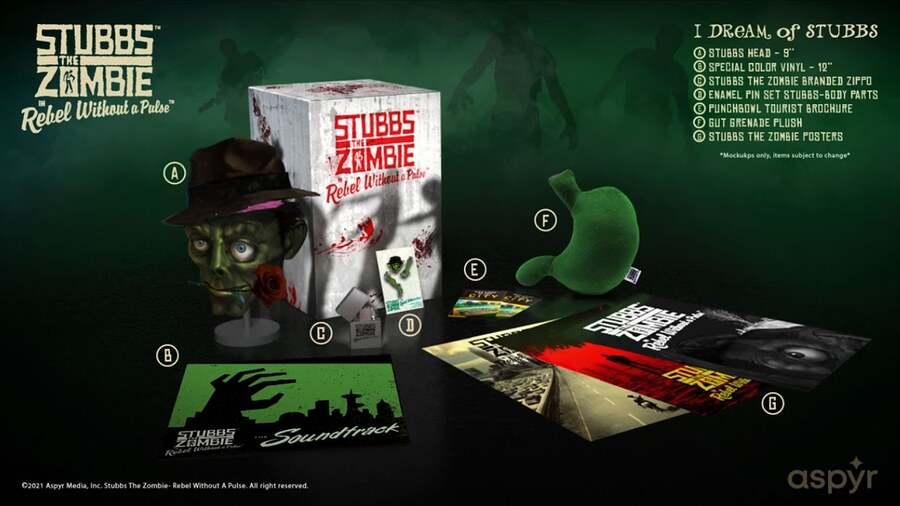 2005's Stubbs The Zombie was revealed earlier this week as getting a modern Xbox console port on March 16th, but if you're a big fan of the game, you might want to find some spare change for this collector's edition!
It's available from the official Stubbs The Zombie website for $149.99, and as you can see from the image below, it includes a Stubbs Head, Gut Grenade Plush, Special Colour Vinyl and much more.
Better yet, it also includes a physical copy of the game for Xbox!
The Stubbs the Zombie Collector's Edition is available to pre-order right now from the website, but keep in mind that delivery fees are also added onto the cost, and it won't be shipping until much later in the year (Fall 2021).
Interested in this? Happy to see Stubbs returning? Give us your thoughts down below.
[source stubbshub.com]