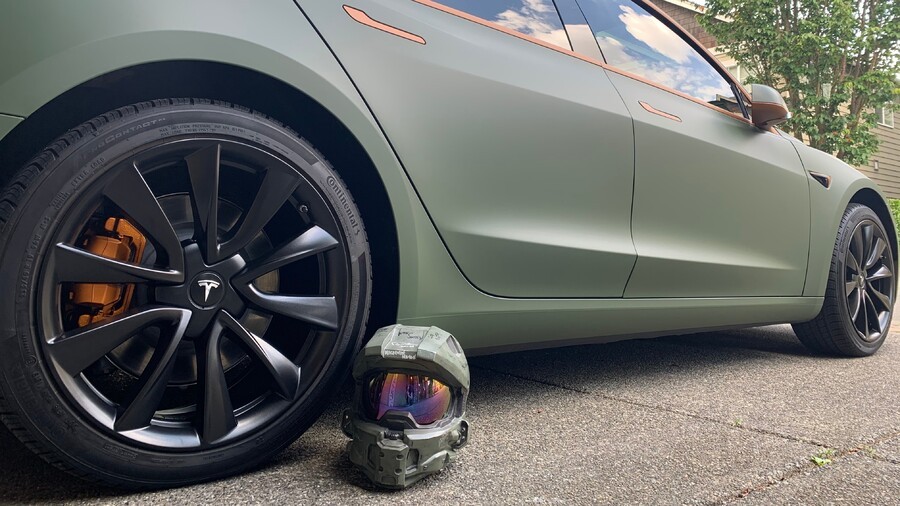 GM of Xbox Games Marketing Aaron Greenberg recently teased the idea of a Halo x Tesla crossover, but for now, this fantastic Halo-themed Tesla Model 3 by Twitter user Bighungry2x is the closest we're going to get!
Bighungry2x actually posted images of his Tesla on Twitter all the way back in June, but they've since come to the forefront once again after a user on Reddit spotted the car in-person, sharing their discovery with the Xbox community.
According to Bighungry2x, he actually made the helmet himself, while the vehicle wrap is "Matte Military Green, Matte Metallic Copper Chrome Delete & Calipers, Matte Black Rims, Exterior & Interior Ceramic Coating."
The number plate also humorously reads, "my other car is a Warthog", and while the wrap apparently cost an eye-watering $6000 with all cosmetic changes, Bighungry2x says he "truly just LOVED the color scheme of this."
What do you think of this Halo-themed Tesla Model 3? Let us know down in the comments.
[source twitter.com, via reddit.com]